FM Calls for Regional Convergence to Avert War on Syria
September, 08, 2013 - 19:30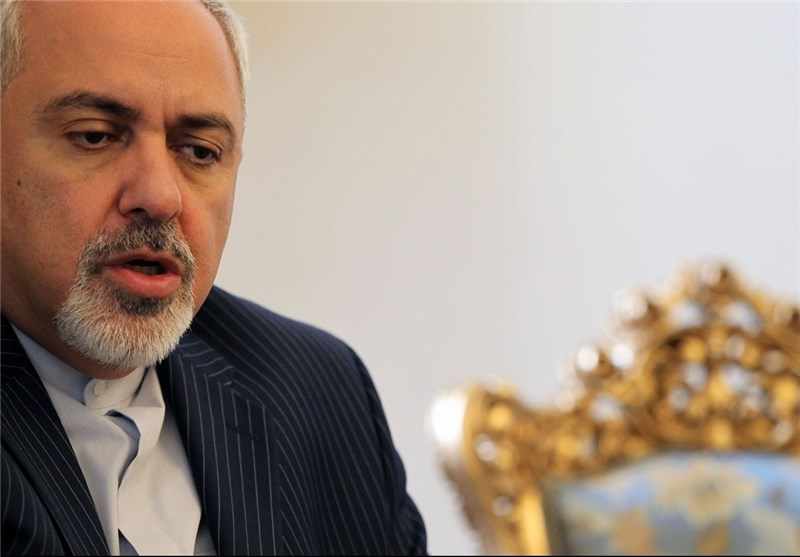 TEHRAN (Tasnim) – Iranian foreign minister warned against the unpredictable consequences of military action in the region, and urged the regional countries to come together to prevent a possible war on Syria.
"Today, when the region is undergoing sensitive conditions, the cooperation and consultation of the regional countries are necessary to prevent a possible war in Syria," Mohammad Javad Zarif said on Sunday during a joint press conference with his Iraqi counterpart in Baghdad.
"Iran is after finding a way to douse the fire of war, not to fan the flames of it," he said. "I feel that war in the region is war against all the region's countries, and it will plunge the Middle East into insecurity."
He further described Barack Obama's decision to take military action on Damascus as an "entrapment" scenario aimed at dragging the US president into trouble, and expressed hope hope Obama "would get out of the trap with prudence."
The Iranian minister's comments follow recent war rhetoric by the US which has been trying to ramp up support for military intervention in Syria, after it accused the government of President Bashar al-Assad of using chemical weapons against rebels in the suburbs of capital Damascus on August 21, a charge Syria has strongly denied.
Heading a high-ranking delegation, Zarif has travelled to Baghdad to discuss with a number of senior Iraqi officials the latest developments in the region, Syrian crisis in particular.
In relevant remarks earlier today, Iranian President Hassan Rouhani stressed the importance of observing international regulations as the criteria for the regional issues, and added that any foreign military intervention will spark instability across the region.
"In regional issues, the criteria should be international regulations, and any foreign intervention, especially military measures in defiance of international regulations, will plunge the region into instability," Rouhani stated.