President Reiterates Iran's Right to Peaceful N. Energy
TEHRAN (Tasnim) – Iran's President Hassan Rouhani said nobody can deprive the Iranian nation of its inalienable right to enjoy peaceful nuclear technology, including the right to uranium enrichment inside the country and under the supervision of the International Atomic Energy Agency (IAEA).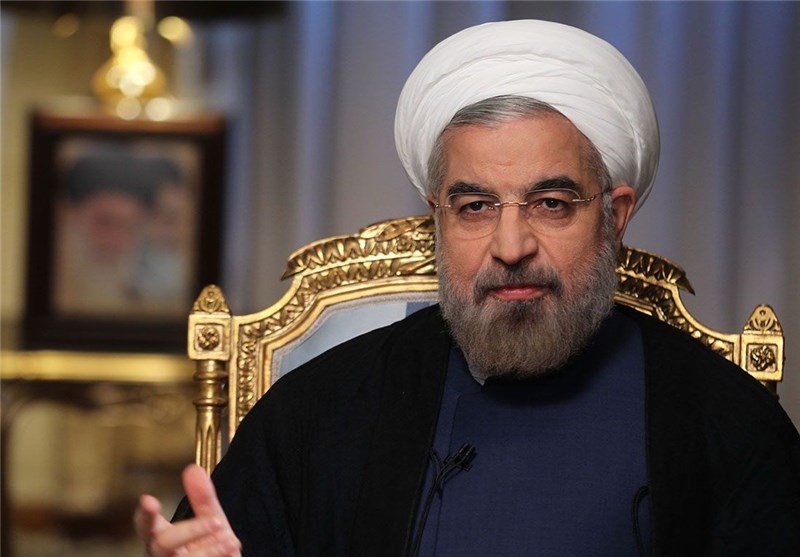 Speaking in a televised speech on Tuesday evening, Rouhani said Tehran wants its rights, including the right to enrich uranium on its territory and under international law, to be recognized.
He also added that Iran is after mutual trust and respect in nuclear talks with other countries, and pursues its rights within the framework of international law and Non-Proliferation Treaty (NPT).
Rouhani further pointed to Iran's determination to resume nuclear talks with the aim of allaying concerns about its peaceful nuclear program, saying, "I believe if the other side has serious resolve, the nuclear issue will be resolved in not a long time."
He said Iran is determined to settle the nuclear case in a win-win manner, but cautioned that the time to talk with Iran on the issue was not unlimited.
In a recent development, a spokesman for the European Union foreign policy chief announced that the Group 5+1 (the five permanent UN Security Council members plus Germany) is ready to resume its talks with Iran.
"We are in touch with the Iranian side," said Michael Mann, spokesman for Catherine Ashton.
"We stand ready to resume negotiations as soon as possible," he added.
Ashton represents the six world powers (Russia, China, the US, France and Britain plus Germany) in talks with Iran.
The two sides have held several rounds of talks on a range of issues, with the main focus being on Tehran's nuclear energy program.
The two sides wrapped up their latest round of negotiations in April in the Kazakh city of Almaty. An earlier meeting had been held in Almaty in February.
Iran, a signatory to the Non-Proliferation Treaty, considers nuclear enrichment an inalienable right, and has on numerous occasions reiterated that it wants nuclear energy for purely peaceful purposes, and that it is on religious, ethical and practical grounds opposed to nuclear weapons.