Iranian Cleric Cautions Enemies of Syria against Military Intervention
TEHRAN (Tasnim) – The enemies of Syria should realize that a possible war in that country will spread to the entire region and will initially afflict the Zionist regime of Israel, a senior Iranian cleric warned.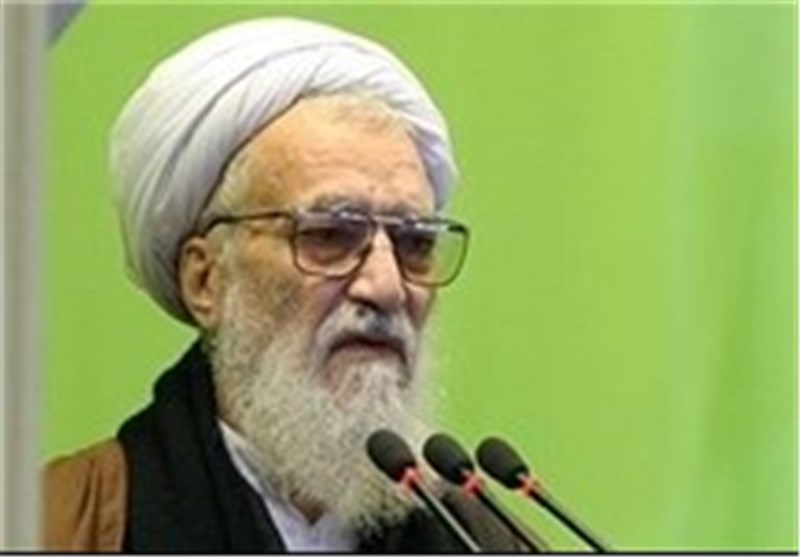 "If enemies wage a war in Syria, this war will not be limited and will create spillovers for the region, and in the beginning it will also grip themselves (enemies), and first of all it will grip their illegitimate offspring, namely the Zionist regime (of Israel)," Tehran's Provisional Friday Prayers Leader Ayatollah Mohammad Ali Movahedi Kermani said on Friday, addressing a large group of worshippers here in Tehran.
He also added that it is not clear what would happen to Israel if a foreign-engineered war breaks out in Syria.
Ayatollah Kermani further pointed to the dilemma that US president is now facing over his plan for Syria, saying, "Obama does not know how to get out of this challenge."
The Iranian cleric went on to say that the ongoing conditions may signify that the US is now nearing end of its life and faces an imminent fall, like what happened to the Soviet Union in the past.
The US has been pressing for military action on Syria since a suspected chemical weapons attack in the suburbs of Damascus on August 21, which it blamed on the forces loyal to Syrian President Bashar al-Assad.
The government of Syria has denied involvement and said the rebels were responsible.
Russia, which has blocked US and British efforts to get a United Nations resolution to take action against Syria, appeared to open a path toward a solution Monday when it suggested a plan for Damascus to hand over its chemical weapons.
And US President Barack Obama said he would put off plans for a military strike against Syria if the country agrees to place its chemical weapons stockpile under international control. The diplomatic moves prompted US President Barack Obama to put off military action against Syria.