Iraqi Parliament Speaker Starts Official Visit to Iran
TEHRAN (Tasnim) - Iraqi Parliament Speaker Osama al-Nujaifi started a 4-day official visit to Tehran on Saturday, during which he will meet senior Iranian officials.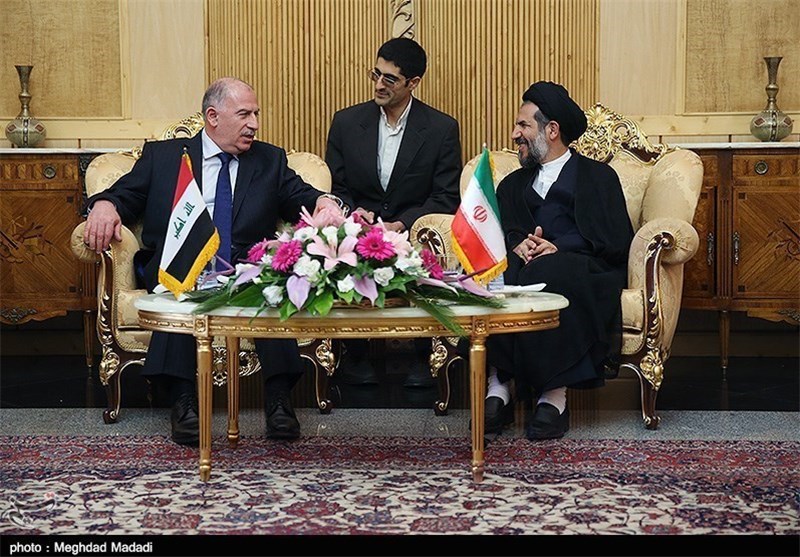 Nujaifi arrived at Tehran's Mehrabad airport on Saturday and was welcomed by Vice-Speaker of the Iranian Parliament Seyed Mohammad Hassan Abu Torabifard.
The top Iraqi legislator plans to meet with his Iranian counterpart Ali Larijani, President Hassan Rouhani, Foreign Minister Mohammad Javad Zarif and a number of high-ranking officials.
Last week an adviser to the Iranian speaker, Hossein Sheikholeslam, told Tasnim that the Iraqi parliamentary delegation will discuss "bilateral interactions, regional and international developments, and the issue of Syria" with the Iranian Parliament Speaker Ali Larijani.
Nujaifi's visit to Tehran came days after Iranian Foreign Minister Mohammad Javad Zarif made his first foreign trip to Iraq on September 8.
Iran and Iraq, the two neighboring countries in the Middle East, share common concerns, especially over the Syrian turmoil.
Iraq, which borders Syria and is host to a large number of Syrian refugees, opposes military intervention in Syria and has called for a political solution to end the prolonged crisis in that country.