Commander: Basij Ready to Offer Assistance to Administration
TEHRAN (Tasnim) – After President Rouhani asked the Islamic Revolution Guards Corps (IRGC) to accept responsibility for some major national projects, commander of the Iranian Basij (volunteer) Force said that his organization is ready to offer any help to solve problems facing the country.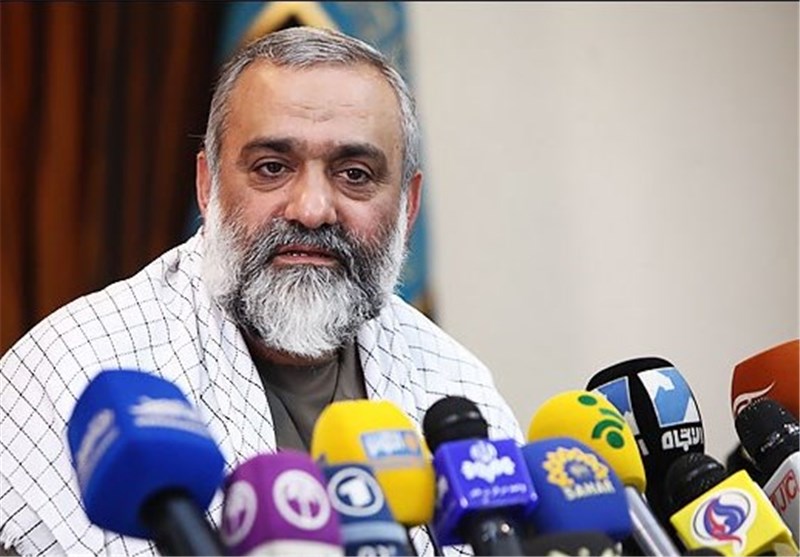 "We have plans regarding the president's requests from the IRGC that will be offered," Brigadier General Mohamad Reza Naqdi told reporters here in Tehran on Monday.
His remarks came in response to a request from President Rouhani who called on the IRGC to assume responsibility for carrying out some major national projects with the aim of easing the burden on the government, particularly in economic fields.
"I ask the IRGC to assist the administration in countering sanctions and tackling commodity smuggling," Rouhani stated in a gathering of IRGC commanders and officials this morning.
Brigadier General Naqdi went on to say that both the IRGC and the Basij Force are ready to provide the administration with whatever assistance necessary, especially in the sphere of intelligence works to tackle the smuggling of goods into and out of the country.
The IRGC is a combined armed force with its own ground force, navy, and air force. It also controls the Basij volunteer force.