IRGC Ready to Help with Economic Problems, Commander Says
September, 16, 2013 - 19:00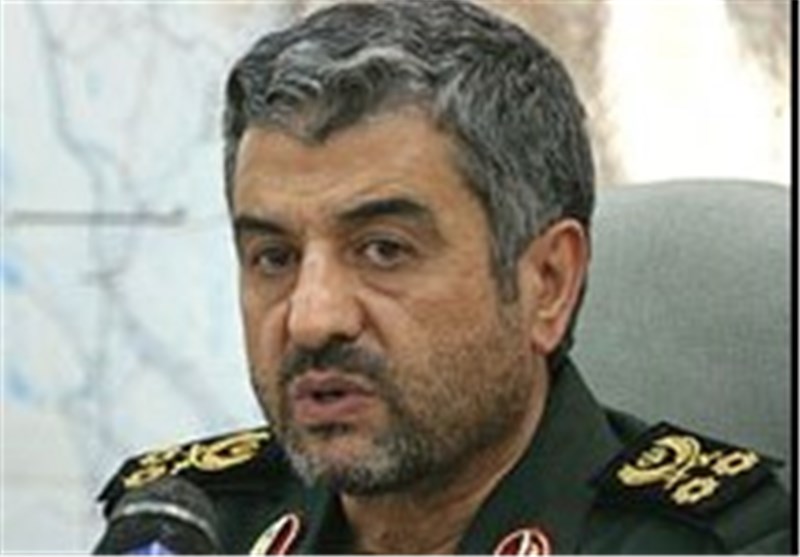 TEHRAN (Tasnim) - The Islamic Revolution Guards Corps is ready to help the government address the economic problems and the effects of the western-imposed sanctions on the country, the IRGC commander said on Monday.
The IRGC is ready to take any measure "to resolve the nation's economic woes" and counteract the foreign-imposed sanctions against Iran, IRGC Commander Major General Mohammad Ali Jafari said on the sidelines of an IRGC annual meeting here in Tehran on Monday.
His remarks came in response to a request by President Hassan Rouhani who called on the IRGC to assume responsibility for carrying out some major national projects with the aim of easing the burden on the government, particularly in economic fields.
At present, Jafari said, the IRGC is involved in certain "national projects" which other contractors are unable to carry out.
Major General Jafari further added that the IRGC is fully prepared to help Iranian authorities fight against smuggling of commodities and hard currency as soon as it is given the mission and the mechanism for such a mission is in place.
"I ask the IRGC to assist the administration in countering sanctions and tackling commodity smuggling," the Iranian chief executive said earlier in the day.
Furthermore, after Rouhani made his request, Commander of the Iranian Basij (volunteer) Force Brigadier General Mohamad Reza Naqdi announced that his organization is ready to offer any help to solve problems facing the country.
"We have plans regarding the president's requests from the IRGC that will be offered," he said on Monday.