Death Toll of Storms Rises to 47 in Mexico
TEHRAN (Tasnim) - The death toll from Hurricane Ingrid and Tropical Storm Manuel rose to 47, Mexico's Interior Minister Miguel Angel Osorio Chong said.
September, 18, 2013 - 13:52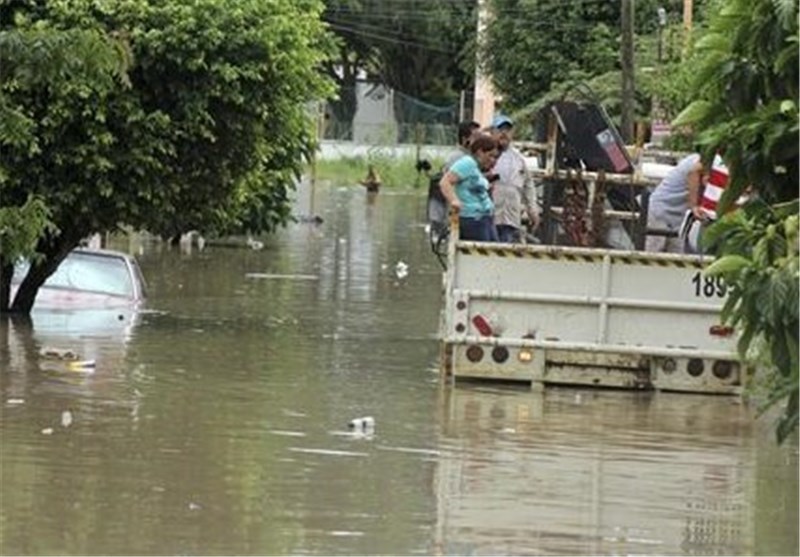 Of all the victims, 27 were killed in southern Mexico's Guerrero state due to Manuel, a storm battering off the Pacific coast, and 20 more people died nationwide mainly because of hurricane Ingrid, which hit the Gulf coast on Monday, said the minister.
According to Mexico's Federal Civil Protection, around 40,000 tourists were stuck in the resort city of Acapulco in Guerrero, where both highways and airports were blocked by floods and landslides triggered by Manuel, Xinhua reported.
The city's road transport was cut off by the storm and officials said they had been working overnight to open the highways and airports to bring relief supplies including food and drinking water into the city.
Emergency flights began to arrive in Acapulco to evacuate the stranded tourists and carried tourists to a nearby concert hall instead of the terminal, which had been flooded by heavy rains, local authorities said.
Aeromexico and Interjet, two of Mexico's biggest airlines, have resumed flights to and from Acapulco on Tuesday, but it could take at least another day to open the main road to Acapulco.
It was the first time since 1958 that two tropical storms had hit both the country's coasts within 24 hours, Mexican meteorologists said, adding heavy rains would still be seen in some regions across the country.
Two-thirds of the country were suffering from the two storms, said officials, adding at least 1.2 million people were affected nationwide.