FM Reiterates Iran's Objection to Military Action as Remedy
TEHRAN (Tasnim) – Iran's foreign minister said military action and resort to force can only aggravate tensions and ruin any chance of a negotiated settlement to the crises.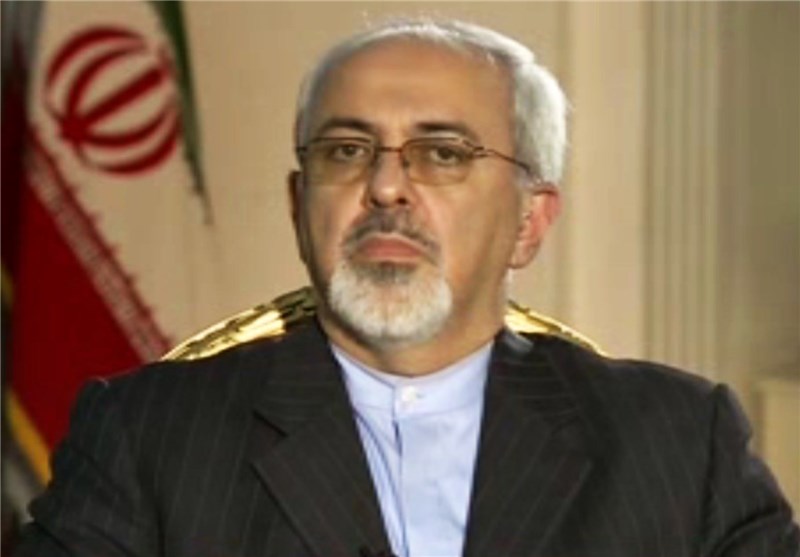 "Military measures and the use of force would not solve any problem, and war should not be employed as a tool to achieve political objectives," Mohammad Javad Zarif said on Wednesday on the sidelines of the 68th Session of the UN General Assembly in New York.
He also pointed to the volatile conditions the Middle East region is undergoing these days, and added, "Those who believe that they can attain their goals through repression or waging war are seriously mistaken."
The Iranian minister also expressed satisfaction that warmongering rhetoric in the region has subsided in recent days.
After weeks of US push for military action on Syria in the wake of a suspected chemical weapons attack in the suburbs of Damascus on August 21, which it blamed on the forces loyal to Syrian President Bashar al-Assad, diplomacy now seems to have taken center stage.
This came after Russia, one of Damascus's main international supporters, proposed to put Syria's chemical weapons arsenal under international control.
Last weekend Russia and the United States reached a groundbreaking deal on a framework to eliminate Syria's chemical weapons. According to the deal, Syria must submit a comprehensive list of its chemical weapons stockpile within one week - with the chemical arsenal eliminated by mid-2014.
Iran, one of Syria's major supporters, believes that intervention of foreign governments has only worsened the crisis and that arming the rebels further inflames the tensions, and has called on all Syrian sides to sit together to find a negotiated settlement for a conflict that can rip apart the social and economic fabric of the Syrian society.