Leader's Adviser Describes Iran's Defensive Power as "Unimaginable"
TEHRAN (Tasnim) - Given its defense doctrine, the Islamic Republic will never initiate a war, a senior military adviser to Supreme Leader said, but at the same time noted that any potential act of aggression against Iran will face the country's "unimaginable" might.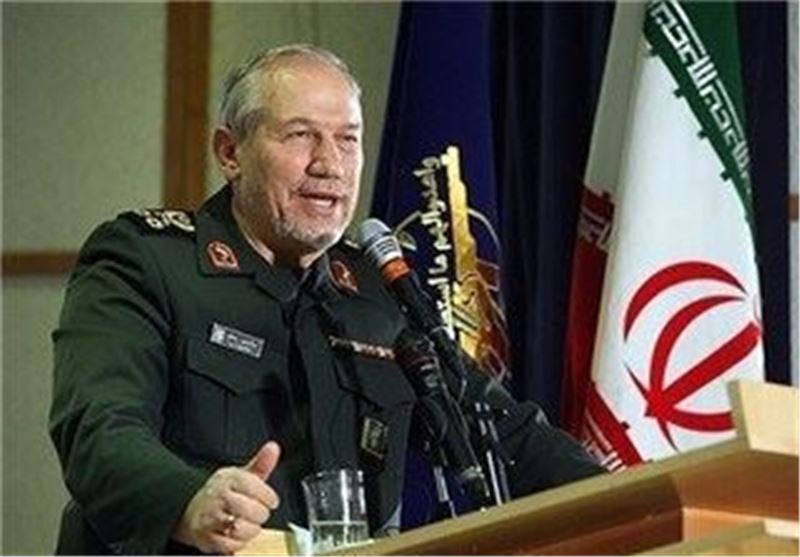 "Iran's defense and military strategy is a defensive and multilateral one. The Islamic Iran, based on its military strategy, will never be initiator of any war," Major General Seyed Yahya Rahim Safavi said on Friday, addressing a large group of worshippers here in Tehran.
"However" the official noted "Iran possesses unimaginable power to confront potential invaders, and such power is beyond Iran's political borders."
Rahim Safavi, who is also a senior military advisor to Supreme Leader of the Islamic Revolution Ayatollah Seyed Ali Khamenei, further added that Tehran's message to the regional and neighboring countries would be "respect for the territorial integrity and maintenance of fraternity and friendship, as well as expansion of economic and political cooperation."
Iran is a mighty country against which nobody is able to fight, he reiterated, and also noted, "Friendship with Iran is much better than friendship with the Zionist regime (of Israel) and the US."
Moreover, Major General Rahim Safavi recommended that certain regional countries end "political and propaganda hostility" towards the Islamic Republic.
In relevant remarks on Wednesday, Commander of the Islamic Revolution Guards Corps (IRGC) Major General Mohammad Ali Jafari said the IRGC has upgraded and renovated its military and defense capabilities proportionate to the scope of the enemies' vital interests, adding that any point in the region is now within the range of his forces' deterrent power.
"Thanks God, the IRGC has renovated, upgraded and changed its deterrent and all-out defensive power as well as its direct and indirect combat capacity and capabilities proportionate to the extent of the enemies' vital interests," Major General Jafari said.
He further pointed to the capabilities of different units of the IRGC, saying his forces are going to achieve the dynamic intelligence warfare capacity.
Jafari stated that aerospace division of the IRGC is now opening ways towards space in a bid to challenge enemies' monopoly in space, and stressed that the IRGC's drones, air defense units, radars and missiles have already broken enemies' monopoly in those fields.
The Iranian commander further said the IRGC Navy, too, gained a reassuring power to defend Iran's vital interests in the sea, especially in ensuring security of the Persian Gulf and transfer of energy from the region to other parts of the world.