FSA Brigade 'Joins Al-Qaeda Group' in Syria
TEHRAN (Tasnim) - Hundreds of fighters under the command of the so called Free Syrian Army (FSA) reportedly switched allegiance to al-Qaeda-aligned groups, in a move described as a huge blow to rebel forces, media reports said.
September, 21, 2013 - 11:32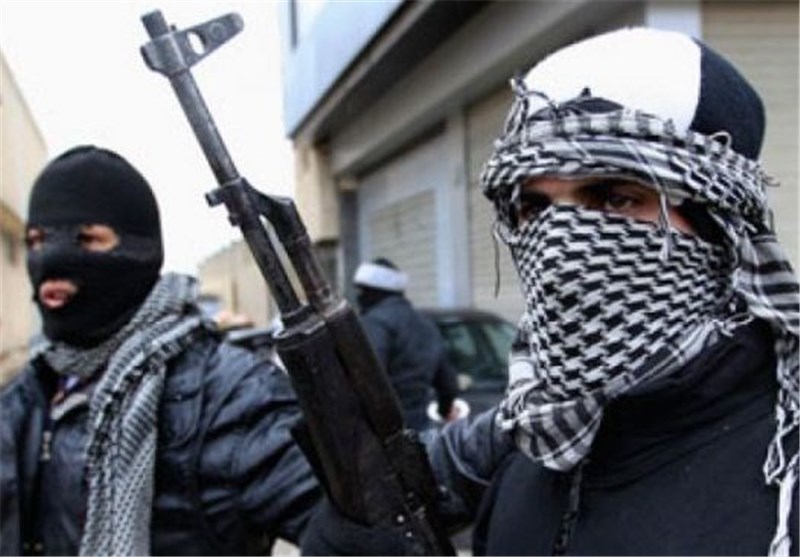 Activists and military sources have told Al Jazeera that the 11th Division - one of the biggest FSA brigades - has switched allegiance to the al-Nusra Front in Raqqah province, a border province with Turkey.
A video was uploaded to YouTube on Thursday purporting to show members of the 11th Division parading through Raqqah with Nusra fighters.
The switch, if confirmed, tightens Nusra's control of Raqqah just days after the Islamic State of Iraq and the Levant (ISIS) attacked members of the Free Syrian Army in Azaz, on the border with Turkey.
Meantime, the Reuters news agency, citing sources inside Syria, reported that entire units of the FSA had joined Nusra and the ISIS in recent days.
The Raqqah Revolutionaries - which is part of the 11th Division - has about 750 fighters in total, according to a source close to al-Qaeda linked forces.
Abdulhamid Zakarya, military spokesman of Chiefs of Staff of the FSA, denied that Division 11 had joined Nusra. However, he said it had signed an agreement to collaborate in military operations.