Iran Condemns Terrorist Bomb Attacks in Iraq
TEHRAN (Tasnim) – The Iranian ministry of foreign affairs condemned Saturday's deadly bombings in the Iraqi capital of Baghdad which have left more than 70 civilians dead.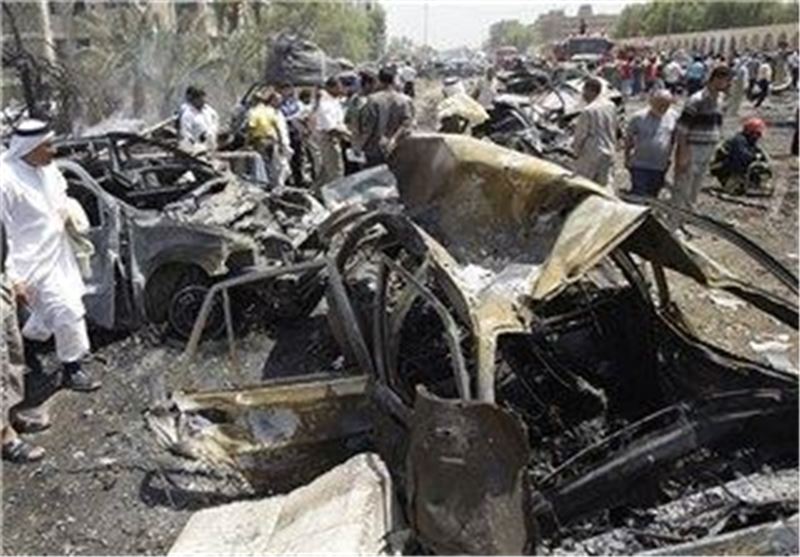 In a statement on Sunday, Iran's Foreign Ministry Spokeswoman Marziyeh Afkham expressed sympathy with the Iraqi government and nation over the brutal terrorist attack that took place in the Sadr City district of Baghdad.
At least 72 people were killed and more than 200 others wounded in triple bombings that struck near funeral tents for a tribal leader on Saturday morning.
"Terrorists and their supporters undoubtedly seek to revenge on the Iraqi government and nation and destroy the process of democracy and national solidarity in the country by such kind of inhumane and brutal measures," Afkham stressed.
She also warned against terrorists' ploys to plunge Iraq into sectarian conflicts, saying they are after fomenting religious strife among Iraqi people.
During Saturday's terrorist attack, a car bomb went off near the tent where a funeral was being held, and a suicide bomber driving a car then blew himself up.
A third explosion followed as police, ambulances and firefighters were gathering at the scene.
Iraq is witnessing its worst period of violence in recent years. It has raised fears that the country is sliding back to the full-blown civil conflict that peaked in 2006 and 2007, when monthly death tolls exceeded 3,000.
According to the United Nations, more than 5,000 people have lost their lives in terrorist attacks so far this year in Iraq, 800 of them in August alone.