Cooperation with Turkey High Priority for Iran: Rafsanjani
TEHRAN (Tasnim) – Cooperation with Ankara has always been a top priority in Tehran's foreign policy, chairman of Iran's Expediency Council said, as he described the current situation as the best opportunity to further promote cooperation between the two Muslim nations.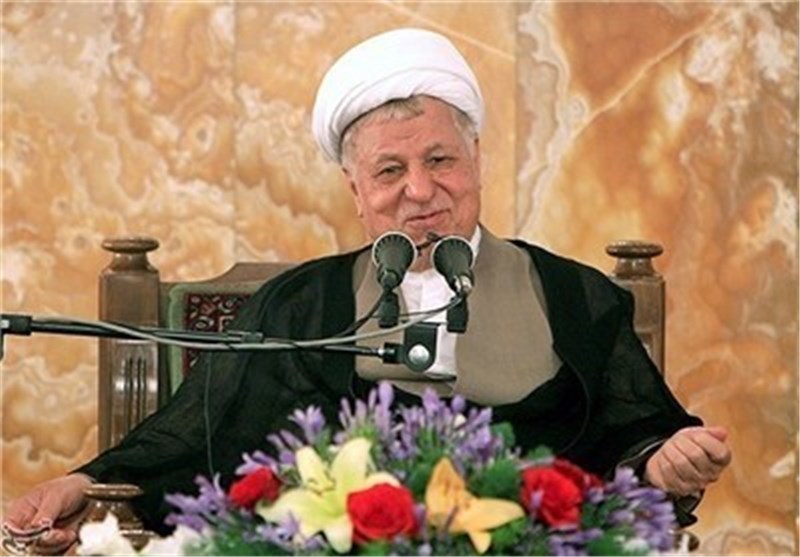 "Prevalence of common sense along with the existing circumstances provides the best opportunity to make up for the past and to outline better cooperation in future," Akbar Hashemi Rafsanjani said of bilateral relations between Iran and Turkey in a meeting with Turkish Parliament Speaker Cemil Cicek, here in Tehran on Sunday.
He also touched upon the long history of ties between the two neighboring countries and described cooperation with Turkey as a top priority in Iran's foreign policy agenda ever since the Islamic Revolution in 1979.
The visiting Turkish parliament speaker, for his part, voiced Turkey's willingness to expand relations with the Islamic Republic, and expressed the hope that meetings between the two countries' officials during the upcoming session of the United Nations General Assembly would open up a new chapter for bilateral relations.
Cicek arrived in Tehran earlier on Saturday at the head of a high-ranking parliamentary delegation upon an invitation from his Iranian counterpart Ali Larijani.
The Turkish official also had a meeting with Iranian President Hassan Rouhani on Sunday.
The first senior level contact from Turkey with Rouhani was held in early August when Turkish Foreign Minister Ahmet Davutoglu travelled to Tehran in order to represent President Abdullah Gul at new administration's inauguration ceremony.
The volume of Iran-Turkey trade exchanges reached roughly $16 billion in 2011, and soared past $22 billion by the end of 2012.