First Vice President Meets Turkish Parliament Speaker
TEHRAN (Tasnim) – Iranian First Vice President Eshaq Jahangiri met and conferred with visiting Turkish Parliament Speaker Cemil Cicek here on Monday.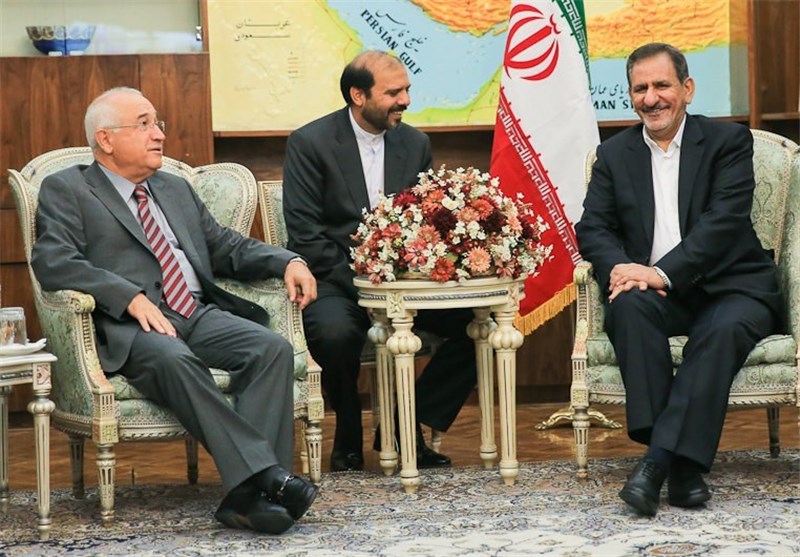 In the meeting, held at the Presidential Office, the two sides emphasized the need for the expansion of Iran-Turkey economic cooperation and finding a political way to resolve the lingering Syrian crisis.
The Turkish parliament speaker had earlier on Sunday met President Hassan Rouhani, his Iranian counterpart Ali Larijani, and the Head of Expediency Council Akbar Hashemi Rafsanjani.
Cicek arrived in Tehran on Saturday at the head of a high-ranking parliamentary delegation upon an invitation from his Iranian counterpart Ali Larijani.
Iranian President Hassan Rohani says the improvement of relations between Iran and Turkey at different levels will play an important role in establishing regional peace and stability.
Iran, which owns the world's second-largest natural gas reserves, is Turkey's second biggest gas supplier after Russia. But bilateral tarde is not limited to energy.
Since 2000, the volume of trade between Tehran and Ankara has increased more than twentyfold, from $1 billion in 2000 to more than $22 billion in 2012. And the two countries have decided to push the figure upwards, to more than $30 billion annually in a few years.