UN Chief Calls for Immediate End to Bloodshed in Syria
TEHRAN (Tasnim) - United Nations Secretary General Ban Ki-moon on Tuesday called on states to stop sending weapons to the Syria conflict.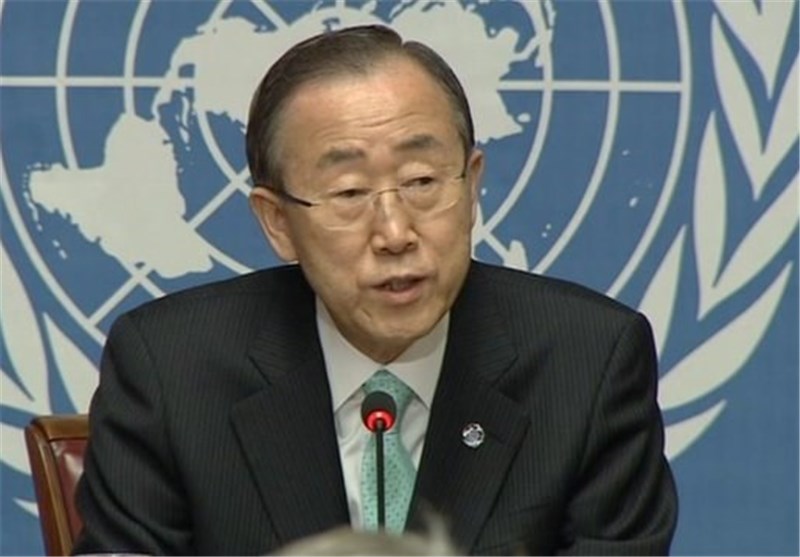 "I appeal to all states to stop fuelling the bloodshed and to end the arms flows to all parties," Ban said as he opened the annual UN General Assembly in New York on Tuesday.
The UN chief also called on the Syrian government and the rebels as well as those with influence over the conflicting parties in Syria, to press for a peace conference to end the war.
Earlier today, the Iranian foreign ministry said Iran strongly advocates peaceful resolution of the Syrian crisis and believes that the country's fate should be determined by its own people.
"Due to its special position, the Islamic Republic of Iran has clearly voiced its views and stances regarding the Syrian crisis and believes the fate of Syria must be decided by the people of that country, and there have been consultations on the matter," Iranian Foreign Ministry Spokeswoman Marziyeh Afkham told reporters.
Also, Iranian President Hassan Rouhani had in the article in the Washington Post criticized those who want to resolve crises through use of force and warned against the consequences of military action.
"The unilateral approach, which glorifies brute force and breeds violence, is clearly incapable of solving issues we all face, such as terrorism and extremism," Rouhani said in the article published on Friday.