40 Dead in Strong Pakistan Earthquake
TEHRAN (Tasnim) – At least 40 people were killed after a 7.7-magnitude earthquake struck southwestern Pakistan on Tuesday.
September, 24, 2013 - 19:52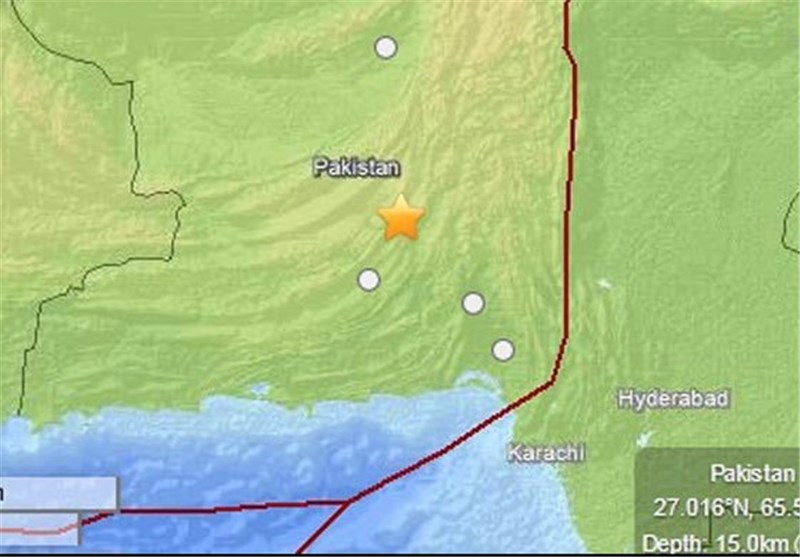 The death toll rose quickly, with at least 40 deaths reported in the quake's aftermath in Awaran in Balochistan province, a military official said.
In addition to the fatalities, "dozens have been injured," said Asad Gilani, the province's home secretary, CNN reported.
Officials fear people are trapped in the rubble.
The province declared a rescue emergency. All officials were put on high alert, and doctors at hospitals were on standby.
More than 200 troops have been sent to the area to provide aid, including rescue teams and medical teams, Lt. Col. Abid Ali Askari said.
The earthquake occurred in a remote area, said Zahid Rafi, principal seismologist of the National Seismic Monitoring Center.
Some mud-walled homes fell in Awaran, said Latif Kakar, director of the Provincial Disaster Management Authority in Balochistan.
The tremors lasted two minutes. People flocked out onto the streets of Quetta, the provincial capital.
Aftershocks could be felt in Karachi, hundreds of miles to the southeast.