Rouhani Conveys Message of Peace to Americans
TEHRAN (Tasnim) – In an interview with CNN television channel on Tuesday, Iranian President Hassan Rouhani delivered his first English-language TV message to the American people.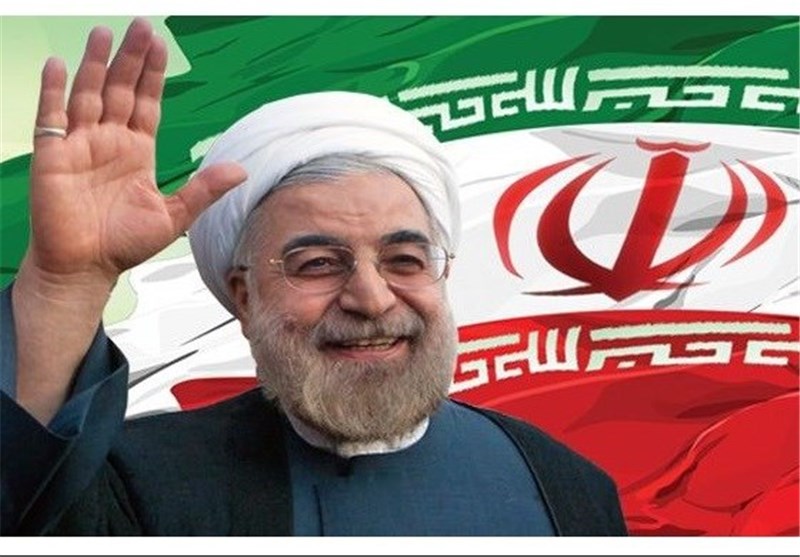 "I would like to say to American people: I bring peace and friendship from Iranians to Americans," President Rouhani said in an interview with CNN on Tuesday.
The Iranian chief executive is in New York to attend the 68th session of the United Nations General Assembly.
Also in reaction to speculations about a possible meeting between him and his US counterpart Barack Obama on the sidelines of the event, Rouhani said, "The United States declared its interest in having such a meeting, and in principle Iran could have under certain circumstances allowed for it to happen."
"But" Rouhani added "I believe we didn't have sufficient time to really coordinate the meeting to the full extent that we needed to."
There had already been speculations about the possibility of a meeting between the Iranian and US presidents over a lunch banquet hosted by UN Secretary General Ban Ki-moon.
Rouhani, however, skipped the lunch banquet because, a Tuesday announcement by Iranian officials explained, alcohol was served at the tables.
Earlier on Tuesday, amid suggestions that Iranian and US presidents may meet in New York, Iran's Foreign Ministry Spokeswoman Marziyeh Afkham announced that the time for direct negotiations with the US has not come yet.
"The meeting per se is not what we are after, and Iran has always held meetings to fulfill its frameworks, and we believe that the time for such meetings with American officials has not come yet," she said.
Earlier on September 19, President Rouhani announced that he had no plan to meet his US counterpart during his UN trip, but added that everything was possible in the world of politics.
"Meeting Obama is not on the agenda of my trip, but everything is possible in the world of politics depending on the conditions that emerge," he said at the time.