DM: Iran not After Negotiation for Sake of Negotiation
TEHRAN (Tasnim) – Iran considers negotiations as a means to secure its rights and does not intend to go into fruitless talks, said Iran's minister of defense who urged the US to enter into meaningful talks with Iran on an equal footing and without any preconditions.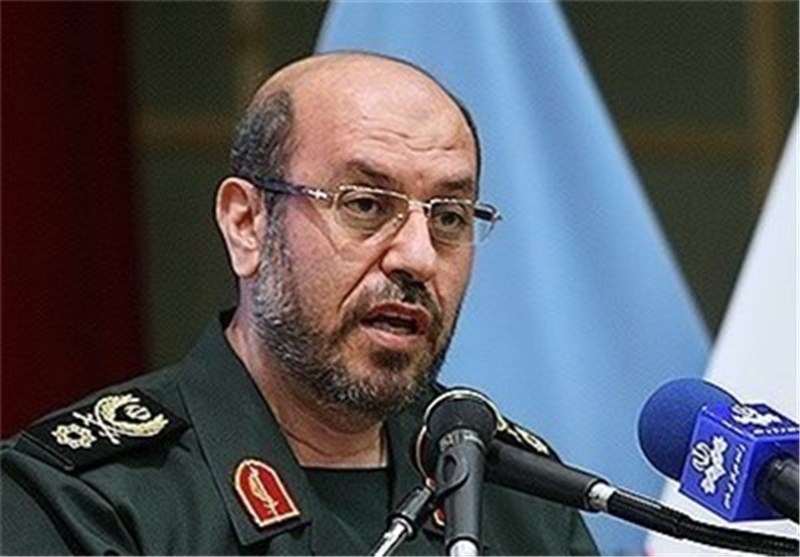 The hegemony, the US in particular, should recognize the Iranian nation's rights within the framework of international protocols and agreements, Brigadier General Hossein Dehqan said on Wednesday.
He also said negotiations which are not aimed at resolving a problem is out of the question for Iran, and called on the White House to enter talks on an equal footing, without any imposition and in an "atmosphere free from misunderstandings caused by the Zionist regime of Israel."
Meanwhile, Iranian President Hassan Rouhani also announced in his address to the United Nations General Assembly on Tuesday that the Iranian nation was ready for cooperation with the international community and all rational players based on an equal footing and mutual respect.
The Iranian president urged his US counterpart Barack Obama to reject "the short-sighted interest of warmongering pressure groups" if he wants "to manage differences" with Tehran and added that he was prepared to engage in "time-bound and results-oriented" talks on his country's peaceful nuclear program.
Earlier on Tuesday, amid suggestions that Iranian and US presidents may meet in New York, Iran's Foreign Ministry Spokeswoman Marziyeh Afkham announced that the time for direct negotiations with the US has not come yet.
"The meeting per se is not what we are after, and Iran has always held meetings to fulfill its frameworks, and we believe that the time for such meetings with American officials has not come yet," she said.
Earlier on September 19, President Rouhani announced that he had no plan to meet his US counterpart during his UN trip, but added that everything was possible in the world of politics.
"Meeting Obama is not on the agenda of my trip, but everything is possible in the world of politics depending on the conditions that emerge," he said at the time.