Left Unchecked, Syrian Crisis Could Afflict Entire Region: Rouhani
TEHRAN (Tasnim) – The raging crisis in Syria should only be resolved through political and non-military initiatives and very soon, as otherwise it will spill over the Syrian borders and affect the whole region, said President Hassan Rouhani in his meeting with an Iraqi vice president in New York.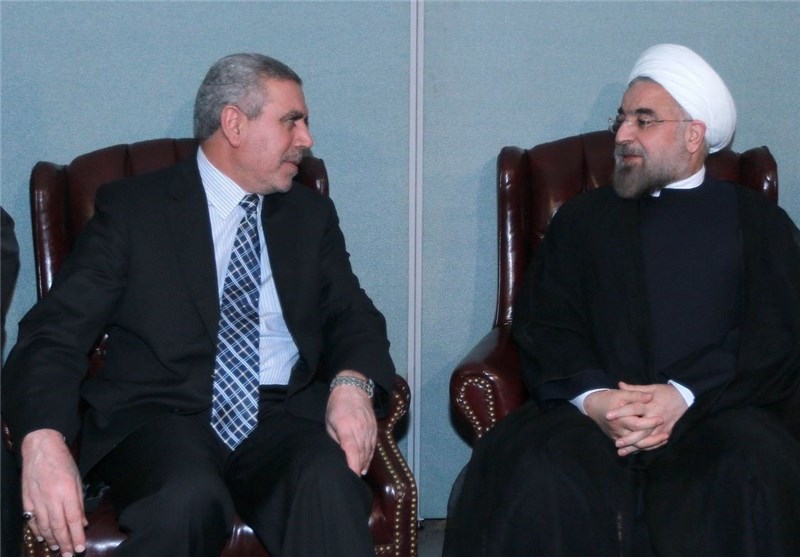 The Iranian president described regional cooperation to combat extremism and terrorism as a top priority, saying the menace of terrorism requires collective, comprehensive action and that no country should consider itself immune to the threat of terrorism.
"If the ongoing crisis in Syria is not resolved, it could spread to other countries in the region," said President Rouhani in his Wednesday meeting with Khudair Khuzaie on the sideline of the UN general Assembly.
"These days from Afghanistan, to Pakistan, to Iraq we are witness to terrorist activities, but the crisis in Syria has turned into a bigger disaster," Iranian president added.
"We are deeply pained that the Iraqi people are still suffering from terrorist activities," addd Rouhani, referring to a recent hike in violence in Iraq that has killed more than 5,000 people in the country so far this year.
The Iraqi vice president, too, stressed the need for regional cooperation to counter the scourge of terrorism and insecurity, saying his country is ready and willing for comprehensive cooperation with Iran to tackle these problems.
Rouhani hailed the "fraternal ties" between the two Muslim nations and said: "No doubt there are greater potentials for improvement of relations in cultural, political, economic and tourism fields between the two countries."
Iran and Iraq, the two neighboring countries in the Middle East, share common concerns and enjoy amicable relations in many spheres.