Deputy DM: Iran Has Remarkable Deterrent Power
TEHRAN (Tasnim) – Deputy Defense Minister for Coordination Brigadier General Nasrollah Ezzati said Thursday that Iran's remarkable power of deterrence acts as a shield that protects the country from any foreign aggression.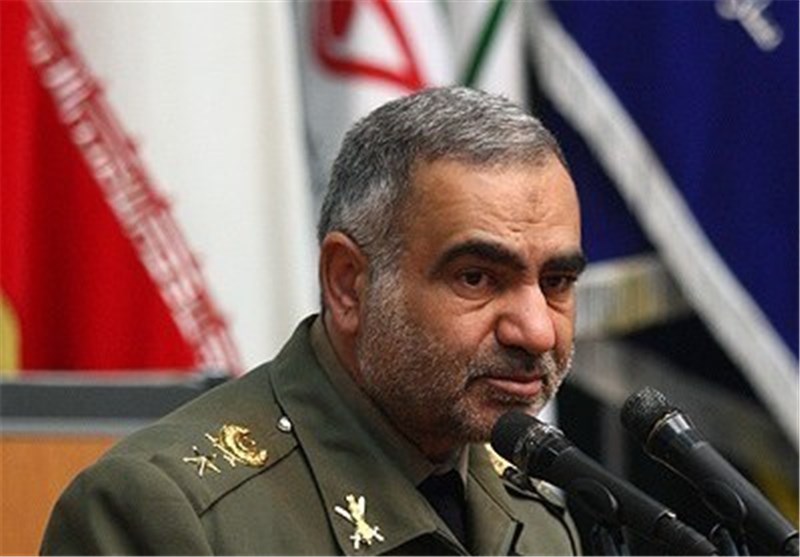 The remarkable deterrent capabilities of the Islamic Republic "prevent any foreign aggression against the country," said Brigadier General Ezzati.
In relevant remarks, senior military adviser to Supreme Leader of the Islamic Revolution Ayatollah Seyed Ali Khamenei, Major General Seyed Yahya Rahim Safavi, recently said that the Islamic Republic will never initiate a war, but at the same time noted that any potential act of aggression against Iran will face the country's "unimaginable" might.
"Iran's military strategy is a defensive and multilateral one. The Islamic Iran, based on its military strategy, will never be initiator of any war," Safavi said.
Also, Commander of the Islamic Revolution Guards Corps (IRGC) Major General Mohammad Ali Jafari had said that the IRGC has upgraded and renovated its military and defense capabilities proportionate to the scope of the enemies' vital interests, adding that any point in the region is now within the range of his forces' deterrent power.