Iran, Iraq Sign Defense Pact
September, 26, 2013 - 15:33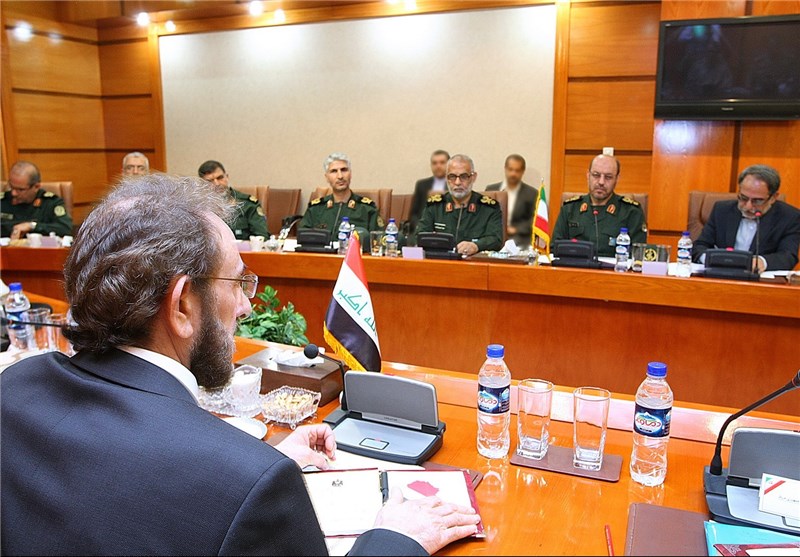 TEHRAN (Tasnim) – Iran Defense Minister Brigadier General Hossein Dehqan and his visiting Iraqi counterpart Saadoun al-Dulaimi signed a bilateral defense agreement on Thursday.
The important defense cooperation document was signed at the end of the second round negotiations between the two ministers.
The newly-signed accord stipulates that previous agreements between the two neighboring would be valid.
Earlier, Secretary of Iran's Supreme National Security Council (SNSC) told the Iraqi defense minister on Wednesday that the two countries can jointly take steps towards resolving regional and international problems.
Iran is ready to expand its cooperation with Iraq at the strategic level in all fields, said Rear Admiral Ali Shamkhani, adding that through cooperation the two Muslim countries can take steps for resolving the regional and international conflicts and disputes.
The Iranian minister of defense said earlier on Tuesday that Tehran was ready to equip and strengthen the Iraqi army, noting that the move would contribute to regional security.
"An independent, united, integrated, mighty and safe Iraq would guarantee security in the region and lay the groundwork for development of this country," Brigadier General Hossein Dehqan said in a meeting with his Iraqi counterpart.
Last October, the then Iranian Minister of Defense Brigadier General Ahmad Vahidi and his Iraqi counterparts Saadoun al-Dulaimi signed a document of bilateral cooperation in the defense field.