Deputy FM Views Iran-G5+1 in New York as "Big Step Forward"
TEHRAN (Tasnim) – Both Iran and the six world powers entered talks in New York with a new tone, Iran's deputy foreign minister for legal and international affairs said Friday, and described the talks between the two sides as a "big step forward."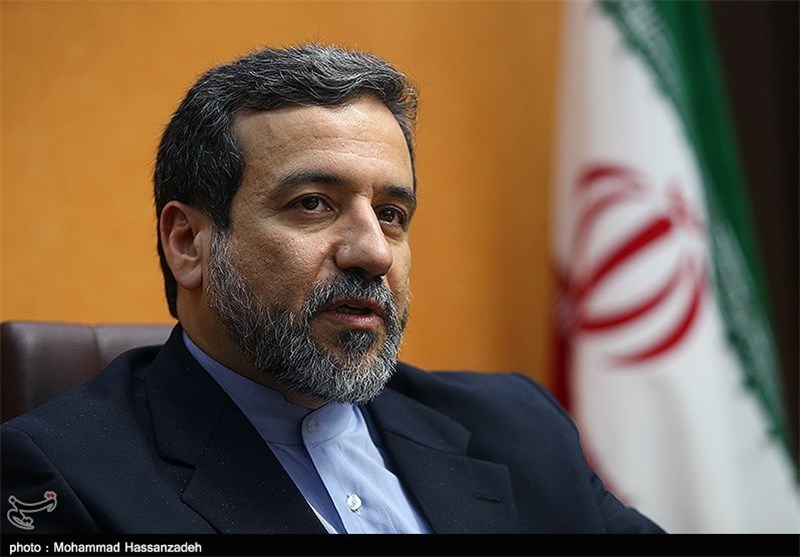 Speaking to Tasnim News Agency about last night's talks between Iranian Foreign Minister Mohammad Javad Zarif and his counterparts from the six world powers , Seyed Abbas Araqchi said Iran and the Group 5+1 (five permanent members of the UN Security Council plus Germany) have started a "new process", a process that has been started with talks in ministerial level, adding that both sides expressed new attitudes and tones in the meeting.
Zarif and his counterparts from the G5+1 held a meeting on Thursday at the United Nations headquarters in New York.
The meeting which was hosted by EU Foreign Policy Chief Catherine Ashton, and attended by seven foreign ministers, marked the highest-level, direct contact between the US and Iran in many years as the US secretary of state, John Kerry, came face-to-face with the Iranian foreign minister.
"The meeting was a big step forward, during which a general agreement was reached that talks would go on in two stages," Araqchi stated.
The first stage, he explained, is determining a "prospect and framework to reach a common goal agreed by all sides" and respect the both sides' principles.
And the second stage is making strides to have both sides reach that goal, he added.
Araqchi further noted that the two sides have made it clear that they seek "political and diplomatic solutions", adding that another round of negotiations is due to take place on October 15 and 16 in Geneva.
According to Araqchi, the Iranian foreign minister and his counterparts entered the talks with "professional and interactive morale" and everybody at the meeting was satisfied with the talks.
In separate remarks after the meeting on Thursday, Catherine Ashton said Iran and the six major world powers have held substantial talks at the UN, setting the stage for a new round of negotiations next month to resolve the West's dispute with Tehran over its nuclear energy program.
"It was a substantial meeting, good atmosphere, energetic. We had a discussion about how we would forward with an ambitious timeframe to see if we could make progress quickly," Ashton said, appreciating Iranian Foreign Minister Mohammad Javad Zarif for talking so "openly."