Iran to Use Shahed Combat Drones for Protecting Borders
TEHRAN (Tasnim) – Iran plans to use a large number of the newly mass-produced 'Shahed 129' Unmanned Aerial Vehicle (UAV) for ensuring security along the country's border regions, an Iranian commander said on Friday.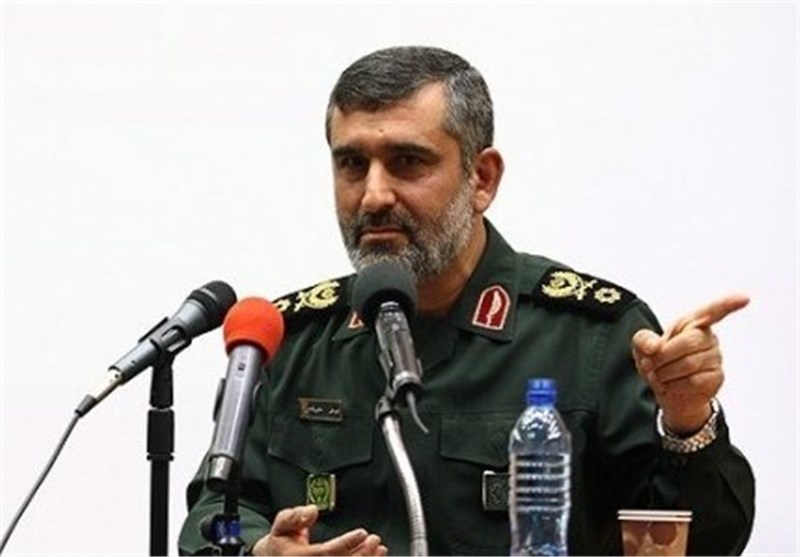 "Large numbers of Shahed 129 drones are now border guards of Iran," Commander of the Islamic Revolution Guards Corps (IRGC) Aerospace Force Brigadier General Amir Ali Hajizadeh announced Friday.
He said given its capabilities the strategic drone will boost sustainable, permanent and cheap security along borders.
Earlier, Commander of the IRGC Major General Mohammad Ali Jafari officially inaugurated the production line of the advanced indigenous 'Shahed 129' unmanned aerial vehicle.
"The technology used in Shahed 129, which has been designed and produced by the IRGC aerospace force, is at the level of the world's modern technology," Major General Jafari said about the newly mass-produced drone on Friday, adding that the drone will "stun world powers".
Last year, the IRGC had unveiled the reconnaissance version of Shahed 129, whereas the home-made aircraft with combat capabilities came on stream today.
Once refueled, the new domestically-made drone has 24-hour flight endurance and can be used for various missions.
The drone can be used in fight against drug-traffickers and terrorists, patrol and reconnaissance missions along the country's territorial and sea borders, environmental operations and for taking aerial images.
The home-made aircraft enjoys high precision strike capability and has an operational range of 1,700 km.
Shahed 129 with combat capabilities can also carry a payload of 8 bombs or smart missiles and is designed to hit both fixed and mobile targets.
It is able to fly at an altitude of 24,000 feet and stay in connection with mobile ground bases, and can use any airport for landing.