Tunisian Gov't Agrees to Resign
TEHRAN (Tasnim) - Tunisian government agreed to resign and negotiate with opponents to form a caretaker administration and prepare for elections, a senior ruling party official announced.
September, 28, 2013 - 15:26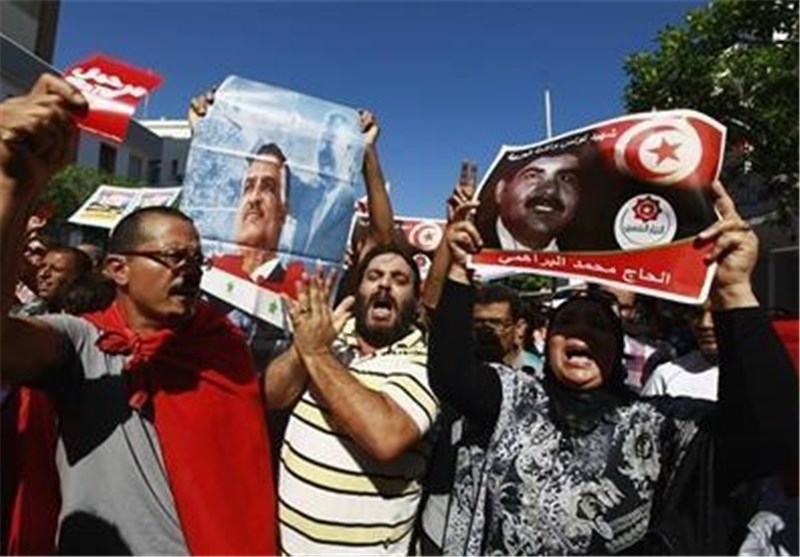 The negotiations aim to end weeks of crisis involving the coalition government and opposition parties that has threatened the transition to democracy in the north African country where the Arab Spring uprisings began in 2011.
Tunisia's powerful UGTT labour union, mediating between the two sides, proposed the ruling Islamist Ennahda party agree to three weeks of negotiations, after which it would step down and make way for an independent transitional administration and set a date for elections.
"The dialogue will start on Monday or Tuesday," Lotfi Zitoun, an Ennahda party official, said on Saturday, Reuters reported. "Ennahda has accepted the plan without conditions to get the country out of the political crisis."
Another source close to the talks confirmed Ennahda had agreed to the proposal.
Tunisia's path to transition, however, has been mostly peaceful compared to Egypt, where the army toppled an elected president Mohammed Mursi and Libya, where the central government struggles to curb rival militia influence.
Tunisia's political crisis erupted in July after the killing of an opposition leader by militants, bringing the opposition on to the streets to demand Ennahda step down.