IRGC Commander Lauds Rouhani's "Mighty" Stances in New York
September, 30, 2013 - 15:57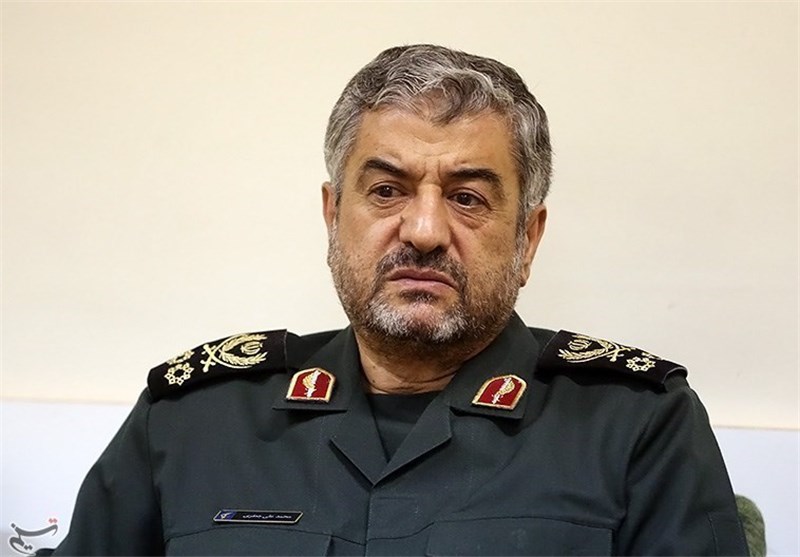 TEHRAN (Tasnim) – Commander of the Islamic Revolution Guards Corps (IRGC) hailed the stances adopted by President Rouhani during his UN trip as "mighty", but argued that his telephone conversation with the US president should have followed practical changes in Washington's attitude towards Iran.
"The honorable president adopted mighty and appropriate stances during this trip, particularly in his address to the United Nations General Assembly," Major General Mohammad Ali Jafari told Tasnim News Agency here in Tehran on Monday.
Last week, Iranian President Hassan Rouhani paid a five-day visit to New York City to attend the 68th annual session of the United Nations General Assembly.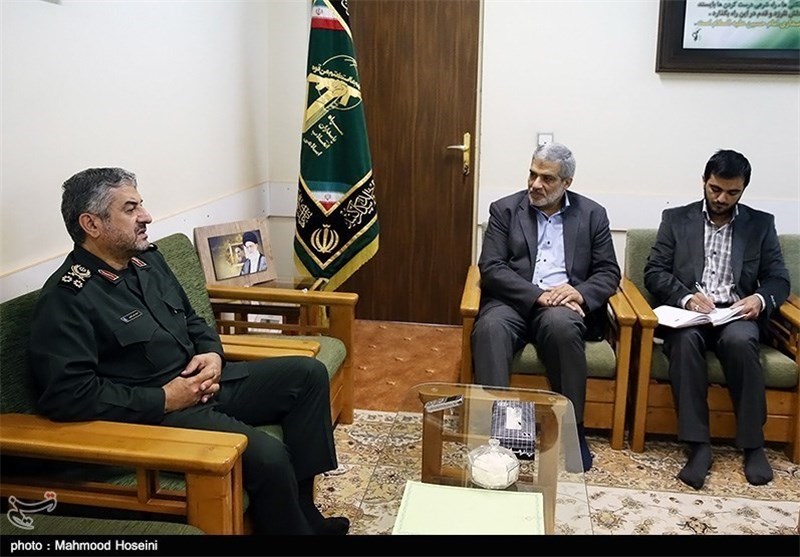 The commander, however, added that President Rouhani should have deferred talking to US President Barack Obama until after verification of the White House's sincerity towards Iran in practice.
President Rouhani and his US counterpart Barack Obama talked over the phone as the Iranian official was on his way to leave New York City on Friday.
President Rouhani said in New York his country was ready to engage in constructive talks with the West to address all issues over its peaceful nuclear program and rejected claims that Tehran was after nuclear weapons.
"Nuclear weapon and other weapons of mass destruction have no place in Iran's security and defence doctrine, and contradict our fundamental religious and ethical convictions. Our national interests make it imperative that we remove any and all reasonable concerns about Iran's peaceful nuclear program."
To this end he said Tehran was ready to engage in time-bound and result-oriented talks to build mutual confidence and to remove mutual uncertainties with full transparency.
Rouhani criticized the use of international sanctions against Iran, saying they have created problems for ordinary people in his country.
The IRGC commander further asked the US officials to show honesty, and stated, "Given the fact that the Islamic Republic of Iran demonstrated its goodwill, especially by the stances and remarks made in the 68th session of the United Nations (General Assembly), now it is America's turn to build trust with practical measures and prove its sincerity in practice."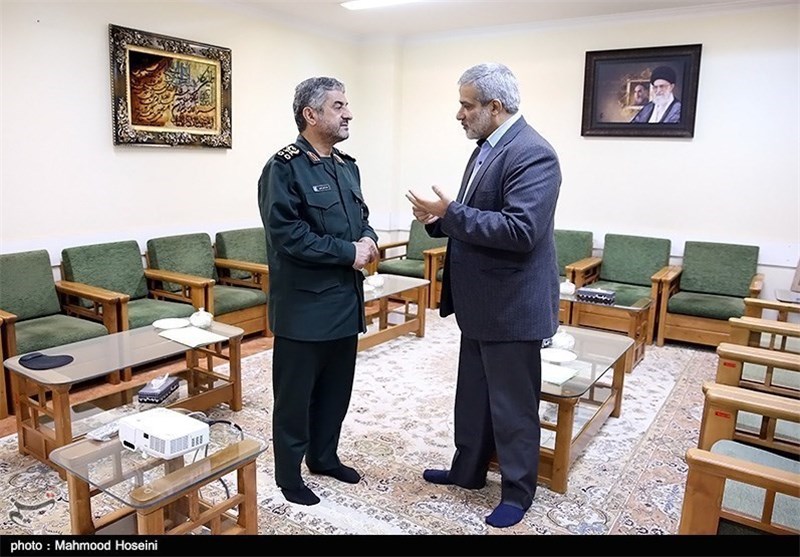 The White House should lift sanctions against the Iranian nation, release Iran's frozen assets, drop hostility and plots against the Iranian nation and admit its right to peaceful nuclear technology to restore Iran's confidence, said Jafari.
He further referred to the attitude of "heroic flexibility" as a wise notion expressed by Supreme Leader of the Islamic Revolution Ayatollah Seyed Ali Khamenei and a "sign of Iran's outstanding position in the world".
Addressing a gathering of the IRGC commanders and veterans here in Tehran this month, Ayatollah Khamenei said that he approves of "wise" and "correct" measures in domestic and foreign policies, adding, "I agree with what I called a few years ago 'heroic flexibility' because this move is very good on some occasions and is necessary, but only with commitment to a main condition."
The main condition is to thoroughly understand the "nature" of the other side and its objectives, Ayatollah Khamenei added.
IRGC commander also called on the enemies to exercise wisdom and make the most of Iran's flexibility and change their behavior towards the Islamic Republic.