Spokeswoman Calls on West to Address Iran's Concerns in Geneva Talks
TEHRAN (Tasnim) – Foreign Ministry spokeswoman on Tuesday called on six big world powers to remove Iran's concerns in the upcoming Geneva talks slated for October 15-16.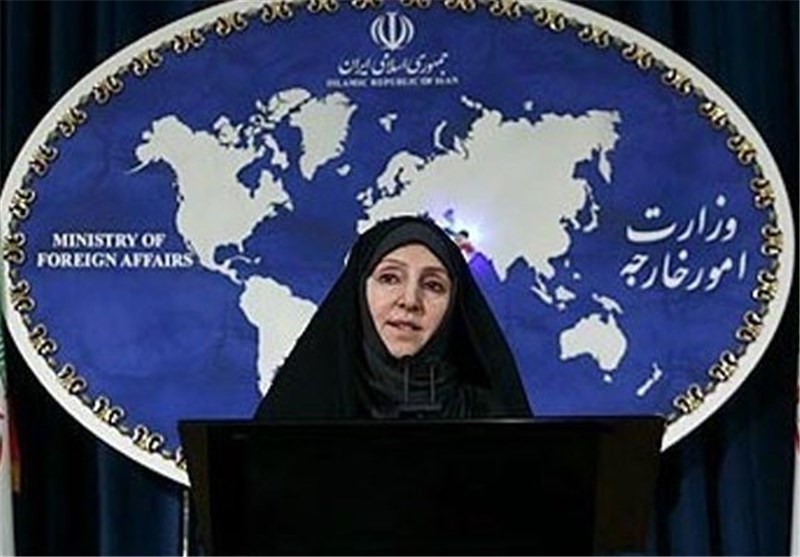 Marziyeh Afkham described recognition of Iran's right to use nuclear energy for civilian purposes and lifting of sanctions imposed on the nation as the main priorities for her country and expressed the hope that these concerns would be addressed in the Geneva talks between Iran and six major world powers - known as the Group 5 +1 that includes the permanent members of the UN Security Council plus Germany.
Afkham's remarks were an obvious response to the US Secretary of State John Kerry's Monday comments on a possible resolution of Iran's nuclear standoff.
Kerry said a deal on Iran's nuclear program could be reached relatively quickly, and it would have the potential to dramatically improve the relationship between the two countries.
America's top diplomat said that intensifying diplomatic efforts to resolve the dispute over Iran's nuclear program could produce an agreement within the three-to-six-month time frame that the Iranian President Hassan Rouhani has called for.
Kerry also said Iran could prove its sincerity by immediately opening its nuclear facilities to inspections and keeping its uranium enrichment efforts at lower grades that were not suitable for military use.
"We, too, are ready for removing the logical concerns of the other side and therefore, that framework would be a first step based on which the next steps would be taken," Afkham told reporters here in Tehran on Tuesday.
Earlier, Iran's President Hassan Rouhani said Friday that his country would present a proposal in talks with six major powers scheduled for October 15-16 in Geneva.
"Iran will prepare that plan and will present it in Geneva. We hope it will serve as an even more effective step to settle the nuclear issue," Rouhani said.