Deputy DM Sees Recent US Stance on Iran as 'Political Game'
TEHRAN (Tasnim) – Iranian deputy defense minister on Tuesday referred to the recent US stances towards Iran as a political game, saying even in the absence of the nuclear dispute, the US would come up with another excuse to justify its hostility with Iran.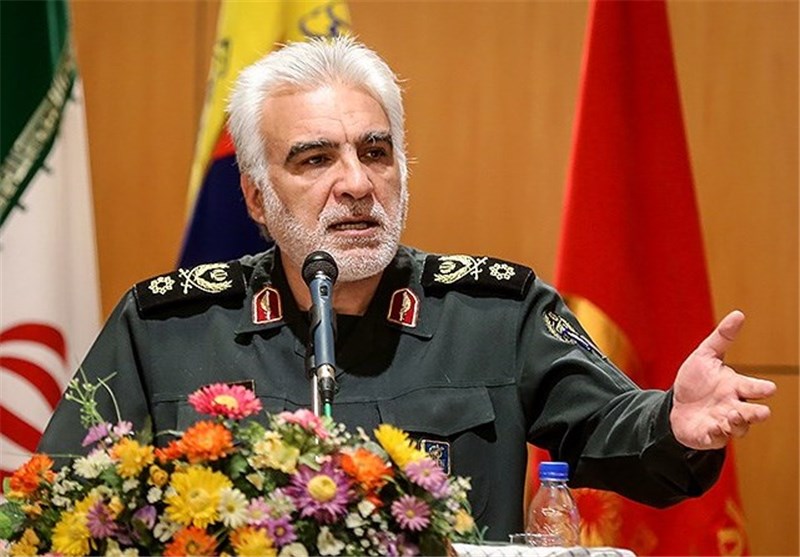 "The recently adopted stands by the Americans were more like a political game aimed at getting more concessions," Deputy Defense Minister Brigadier General Majid Bokaie said in meeting with the press on the sidelines of a military conference.
"The reality is that they (the Americans) do not want to accept a powerful Iran, and even if the nuclear issue was settled, they would find another pretext," Bokaie said.
"The gap between enemy's grin and frown is short; we should not be taken in by such gestures," he said, refering to the recent contacts between Iranian officials and their US counterparts.
He also lashed out at US President Barack Obama who, in a Monday meeting with Israeli prime minister in Washington, said all options including military ones were on the table against Iran, days after he said he wanted to pursue a diplomatic path on Iran.
"This is just an empty word. The military option has actually never been on the table, and would never be there either, because they do not venture into a war from which they cannot emerge victorious."