Deputy FM: Rouhani Tight Schedule Prevent Hajj Pilgrimage
TEHRAN (Tasnim) – President Hassan Rouhani will not be able to make the Hajj pilgrimage this year due to his tight schedule, Deputy Foreign Minister for Arab and African Affairs Hossein Amir Abdollahian said on Tuesday.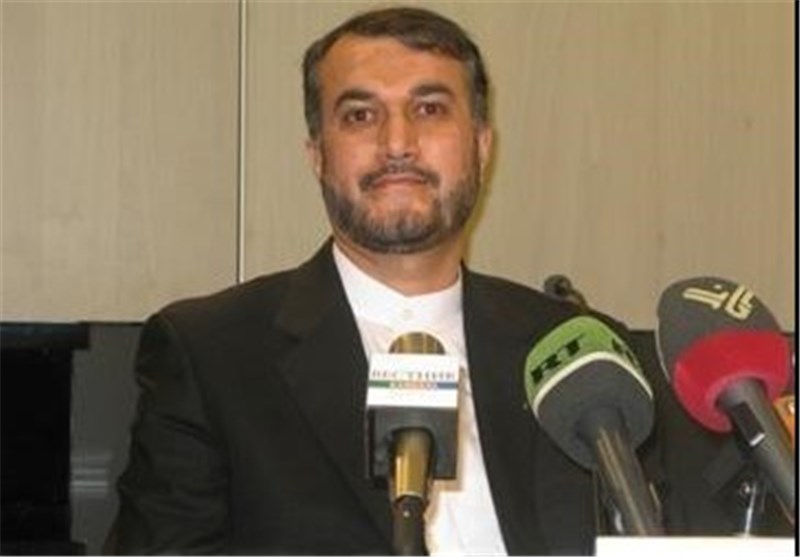 "But as Iran and Saudi Arabia are willing to expand ties and due to the importance of this issue, the Iranian and Saudi officials will meet at their earliest possible opportunity," said Amir Abdollahian in a phone talk with the Arabic TV news network Al-Alam.
The Saudi media had earlier announced that President Rouhani would participate in this year's Hajj pilgrimage.
Amir Abdollahian said on Sunday that the Iranian President Hassan Rouhani might attend the annual Hajj pilgrimages in the near future.
"Iran and Saudi Arabia are two important countries and major regional players and their interactions, cooperation and sharing of viewpoints can contribute to resolving a major part of the regional and even Islamic world disputes," Amir Abdollahian stated.
The Hajj is an Islamic pilgrimage to Mecca and the largest gathering of Muslim people in the world every year. The pilgrimage occurs from the 8th to 12th of Dhu al-Hijjah, the 12th and last month of the Islamic calendar. Because the Islamic calendar is a lunar calendar, eleven days shorter than the Gregorian calendar used in the Western world, the Gregorian date of the Hajj changes from year to year. This year's pilgrimage takes place from October 14-18.
On September 19, the Iranian president hailed Saudi Arabia as a close friend of the Islamic Republic, and expressed both nations' willingness to smooth over "trivial tensions" that have strained bilateral relations.
President Hassan Rouhani referred to Saudi Arabia as a "friend and brother" of Iran, and said that both sides are "willing to remove trivial tensions from the path (of bilateral ties) in order to fulfill bilateral and the Islamic world's interests."
He also added that Tehran and Riyadh have a lot of common interests and enjoy regional commonalities, and emphasized the need for upgrading the level of interactions between the two Muslim countries.
"This issue (expansion of ties) has been emphasized both in the Saudi king's congratulatory letter to me and in my letter to thank him," Rouhani added.
In relevant remarks on September 17, the Iranian president noted that improving ties and cooperation with the neighboring states is a top priority in Iran's foreign policy.
Also on August 12, Rouhani had reaffirmed his administration's commitment to pursue the policy of "constructive interaction" with other countries as a basis for Tehran's foreign policy.