Iran's FM: Netanyahu, Hawks Seeking to Hinder Negotiations
October, 01, 2013 - 18:42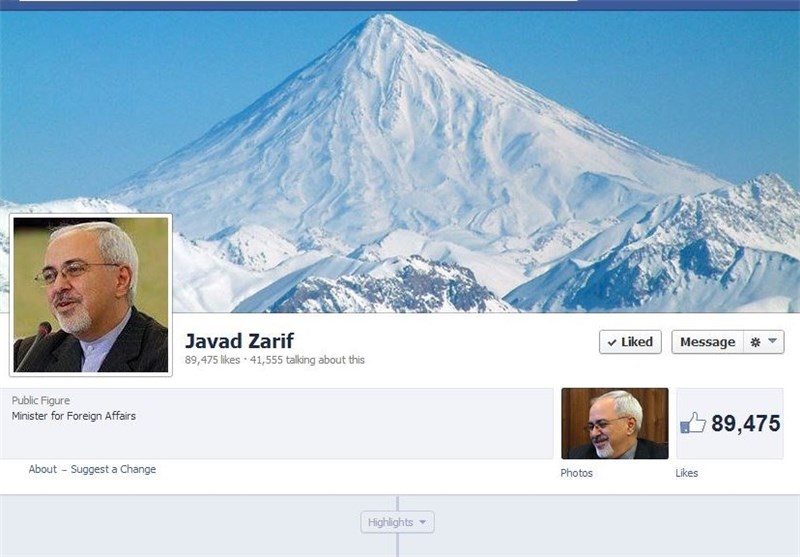 TEHRAN (Tasnim) – Israeli prime minister and the Zionist lobbyists in the US aim to get in the way of negotiations between Iran and the West, the Iranian foreign minister warned, adding that Tehran will never let Netanyahu determine the fate talks.
"We will not let Netanyahu determine the future of our talks," Mohammad Javad Zarif said in a post on his Facebook page on Tuesday.
His comment were seemingly made in reaction to the Israeli prime minister's efforts to persuade US President Barack Obama to impose harsher sanctions against Iran instead of launching talks with Tehran over its peaceful nuclear program.
Netanyahu rushed to meet Obama three days after the Iranian and American presidents spoke by telephone in the highest-level contact between the countries in more than three decades. The call fueled hopes for a resolution of the West's decade-old with Iran over its nuclear program.
"The whole purpose of Netanyahu and the Zionist lobby is to hinder the progress of negotiations," Zarif added.
He also noted that the way of talks with western countries is fraught with difficulties, but reassured the Iranian nation that the Iranian team of skilled diplomats will strive to defend the country's rights with "open eyes."
Last week, Iran and the Group 5+1 -- the five permanent members of the UN Security Council plus Germany—held a meeting in New York on the sidelines of the annual UN General Assembly.
The meeting which was hosted by EU foreign policy chief Catherine Ashton, and attended by seven foreign ministers, marked the highest-level, direct contact between the US and Iran in many years as the US secretary of state, John Kerry, came face-to-face with the Iranian foreign minister, Mohammad Javad Zarif.
Iran's President Hassan Rouhani has said his country will present a proposal in talks with six major powers scheduled for October 15-16 in Geneva.