Commander Sees "Miscalculation" as Reason behind US Retreat from Syria War
October, 02, 2013 - 18:55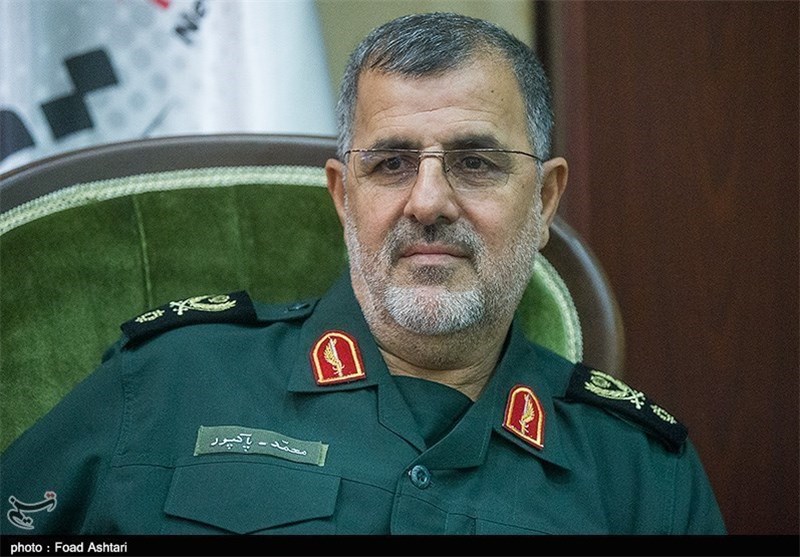 TEHRAN (Tasnim) - Commander of the Islamic Revolution Guards Corps (IRGC) Ground Force Brigadier General Mohammad Pakpour said Washington failed to take military action against Syria since it had miscalculations about the regional conditions.
Speaking to Tasnim News Agency, the IRGC commander said the Americans changed their mind in taking military action against Syria because they had wrong assessment about the current conditions in the region and the crisis in Syria.
The US officials thought they could undermined the Syrian nation and army's morale by stepping up a propaganda campaign or war threat against the Arab country, Brigadier General Pakpour explained.
US President Barack Obama had threatened the use of force in response to an August 21 chemical weapons attack in Syria that US officials say killed more than 1000 people. Washington has blamed Syrian President Bashar al-Assad's government for the attack, while Russia and Syria say it was the work of rebel forces.
Obama was first supposed to order military attack against Syria just after the chemical attack. Then, he changed his mind and went to Congress, as polled showed most US people were against military engagement in Syria and his plan hit resistance in Congress. But later Obama decided to go along with the Russian proposal to place Syrian chemical weapons under international supervision.
Thereafter, American and Russian top diplomats agreed on a deal in Geneva to secure and destroy Syria's chemical weapons. The accord called for the Syrian government to account for its chemical arsenal within a week and let international inspectors eliminate it all by the middle of 2014.
The Iranian commander further asserted that any US-led military action against Syria "will backfire", noting that the foreign-sponsored terrorists fighting in Syria "will definitely turn out to become a tremendous challenge for the US one day."