Report: Shutdown May Idle Non-Federal Workers Next Week
October, 03, 2013 - 13:46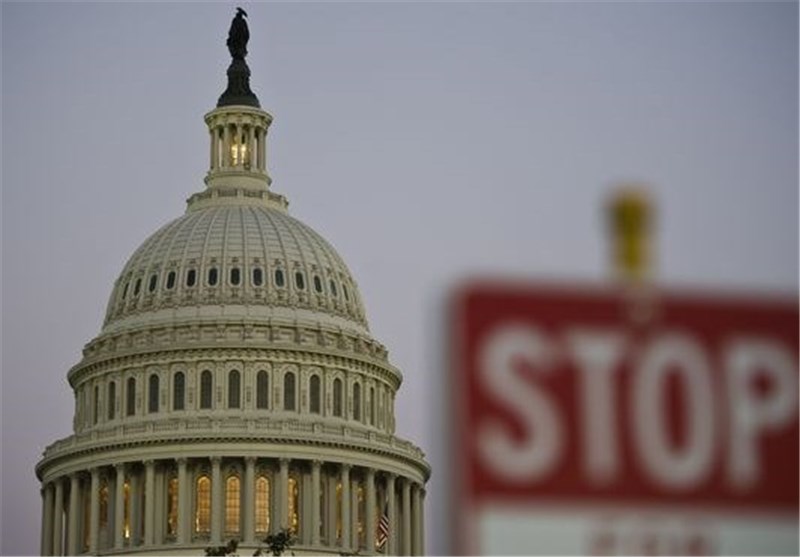 TEHRAN (Tasnim) - The US government's partial shutdown is already affecting private-sector workers and will hit harder if it goes into next week.
The federal government shutdown is already affecting contractors and threatens to dampen private-sector employment, at least in the near-term, industry officials say.
Twenty-nine percent of contractors say a shutdown would cause them to delay planned hiring, and 58% said it would have a negative effect on their businesses, according to a survey of 925 contractors this week by the National Association of Government Contractors.
One Federal Solution, which provides information technology, health care and training services to various government agencies has furloughed 107 of its 115 employees because federal officials said they're non-essential, says CEO Abdul Baytops.
"We're concerned about employees losing faith" in the company "even though we have no control over it," Abdul says, USA Today reported.
Advanced Systems Development, an information technology contractor, already has furloughed an employee who sets up computer networks for the Environmental Protection Agency because federal workers weren't available to approve new funding for the project, says company Chief Financial Officer Mary Lou Patel.
Daniel Stohr, spokesman for the Aerospace Industries Association, which represents defense contractors, says, "We've already seen meetings (between contractors and Defense Department officials) that have been canceled."
Such cancellations could delay work on ongoing projects, such as new weapons systems or information-technology maintenance, Stohr says. Defense contract workers also could be temporarily laid off because the federal employees who supervise them are on furlough or managers aren't available to move ahead with new equipment purchases, according to the aerospace group.
Besides the Washington, D.C., metro area, states with high concentrations of both federal and contract workers include Hawaii, Arkansas, New Mexico, Oklahoma and Georgia, according to Moody's Analytics.
If the shutdown lasts a week or longer, as many as 250,000 to 300,000 contract workers could be affected in some way, says Fernando Galaviz, chairman of the National Federal Contractors Association. "A week would be like a bad headache," he says. "If it's more than two weeks, they can expect a lot of negative impact."