Rouhani Highlights Significance of Successful Iran-G5+1 Talks in Geneva
TEHRAN (Tasnim) – Iranian President Hassan Rouhani said the success of the upcoming talks between Iran and world powers in Geneva will severely undermine efforts underway by warmongers and extremists against peaceful resolution of the country's nuclear issue.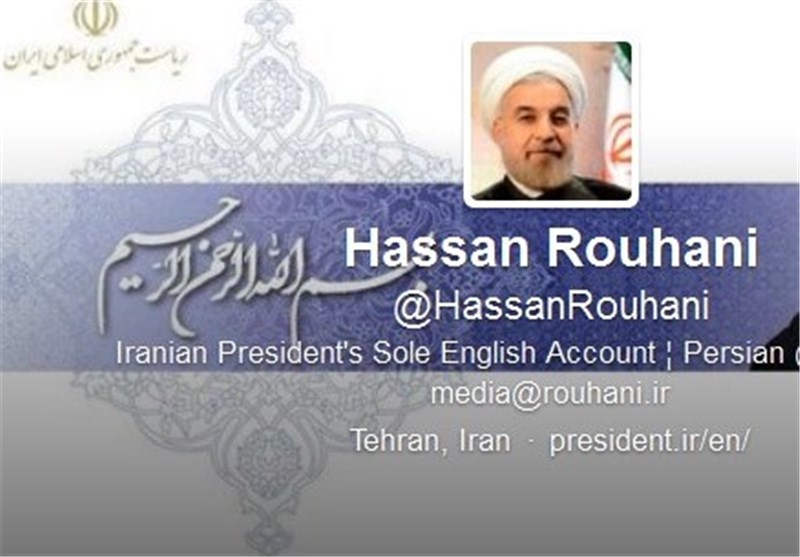 "If Geneva nuclear talks successful, efforts of many hardliners and those who want to go to extremes or even those after war will be halted," President Rouhani has reportedly said on Friday in a Tweeter page attributed to the Iranian president.
The comments are made after foreign ministers of Iran and the Group 5+1 (five permanent members of the UN Security Council plus Germany) held a meeting on the sidelines of the 68th United Nations General Assembly in New York on September 26.
The meeting which was hosted by EU Foreign Policy Chief Catherine Ashton, and attended by seven foreign ministers, marked the highest-level, direct contact between the US and Iran in many years as the US secretary of state, John Kerry, came face-to-face with the Iranian foreign minister.
The next round of nuclear talks between Iran and the western countries is due to take place on October 15 and 16 in Geneva.
"I hope upcoming nuclear talks in Geneva will be successful… Tel Aviv (is) upset and angry, because the Iranian nation's message of peace is being heard better," the Iranian president added.
On Monday, Israeli Prime Minister Benjamin Netanyahu met with US President Barack Obama and asked him to toughen sanctions against the Islamic Republic over its nuclear energy program. Netanyahu also demanded that "Iran must fully dismantle its nuclear program."
A day later Netanyahu told the UN General Assembly that Israel is ready to act alone against Iran. "I want there to be no confusion on this point. Israel will not allow Iran to get nuclear weapons. If Israel is forced to stand alone, Israel will stand alone."
And in recent remarks on Wednesday, Iranian Foreign Minister Mohammad Javad Zarif said the recent visit to New York by senior Iranian officials to attend the UN General Assembly was a "positive and proper opportunity" to convey the country's message to the world.
The visit was also an opportunity to largely remove the huge amount of negative propaganda which have been made by the western and Zionist camps against the Islamic Republic during the past couple of years, said the foreign minister.