Official Urges Collective Will to Combat Terrorism
TEHRAN (Tasnim) – Secretary of Iran's Supreme National Security Council (SNSC) said on Monday that despite widespread propaganda against terrorism, there is no strong will at the global level to seriously fight this destructive phenomenon.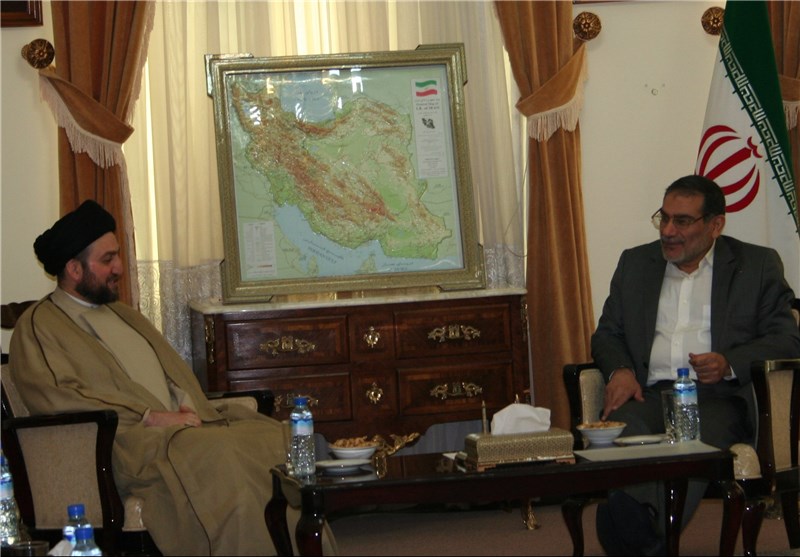 "Despite comments by officials of countries that can affect the international trends and their massive propaganda regarding their fight against terrorism, the will to tackle this vicious phenomenon and its destructive and devastating effects is not seen at the global level," Rear Admiral Ali Shamkhani said.
Sustained, impartial campaign against terrorism can be an effective strategy to realize peace and security across the world, said Shamkhani who urged the major players on the international stage to come up with a consensus-driven plan to achieve this goal.
The SNSC secretary made the comments in a meeting with the Chairman of the Iraqi Supreme Islamic Council Seyed Ammar al-Hakim, during which he also renewed Iran's often stated commitment to remain by the side of the Iraqi government and nation and its readiness to promote the level of its economic and cultural cooperation with Iraq.
Seyed Ammar Hakim, too, for his part congratulated the appointment of Shamkhani as the SNSC secretary and expressed optimism over the bright perspective of the future of cooperation between the two Muslim countries.
This comes as in recent months Iraq has been the scene of almost daily bomb explosions and terrorist attacks. Almost 1,000 people were killed in Iraq during the past month alone, the UN has said.
So far this year at least 5,740 civilians have been killed in the country, with the capital Baghdad being the worst-hit place.