Awakening Movement in Region Still Alive: Leader
TEHRAN (Tasnim) – Supreme Leader of the Islamic Revolution lauded the awakening movement in the regional countries, saying despite the wishes of the West this movement still continues unabated.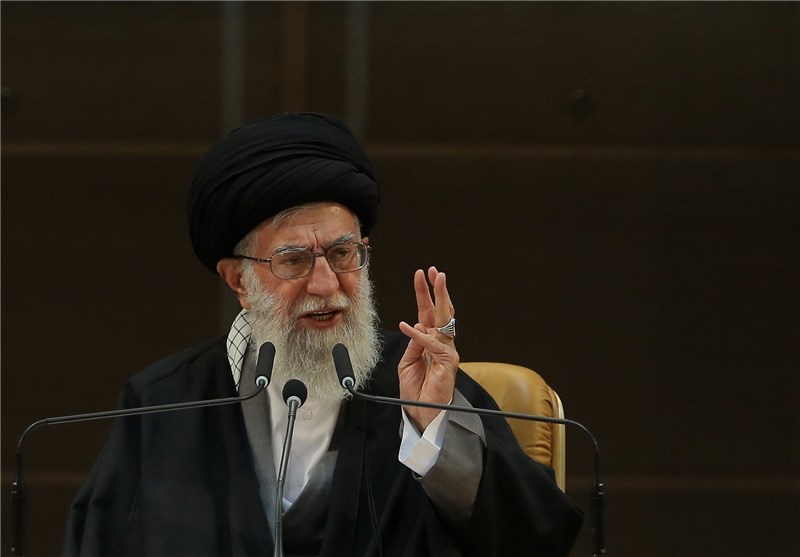 "Awakening of nations and (their) standing, with empty hands, against humiliating behavior of the West and the US was a big event, however, it (the awakening movement) is not over yet, contrary to the West's presumption," Ayatollah Seyed Ali Khamenei said, addressing a gathering of the Iranian young elites and top students here in Tehran on Wednesday.
The Leader described the regional events over the past two years as a "historical turning point" and noted, "Its fate has not been finalized yet, and westerners are also worried about these events."
Ayatollah Khamenei said the awakening movement received its impetus from the Islamic Revolution which from the very begining heralded a "national, deep, pious, stable, capable and developing power."
Referring to Iran's great achievements in scientific and technological fields, the Leader emphasized the necessity for vigilance against a powerful front in the world which is after hindering the Iranian nation's progress.
"In analyzing the entire political, economic, regional and international events and issues, this realistic and macro prospect should prevail that there is a powerful front in the world that does not want the Islamic Iran turn into a powerful country and nation in diverse fields, particularly in science and technology," the Leader stated.
"After more than three decades, the nightmare of western governments and the US has now come true, and a major national and regional power has emerged," Ayatollah Khamenei added, referring to Iran's influential role after the victory of the Islamic Revolution in 1979.
He also affirmed that foreign pressures have totally failed to hamper Iran's progress, stressing that the country has even exerted a great influence over regional countries and given identity to Muslim people.