Navy Foils Pirate Attacks on Iranian Gas Carrier
TEHRAN (Tasnim) – Pirate attacks on an Iranian gas carrier were thwarted by the Navy's 27th fleet of warships in the Gulf of Aden after heavy exchange of fire, a senior navy commander said.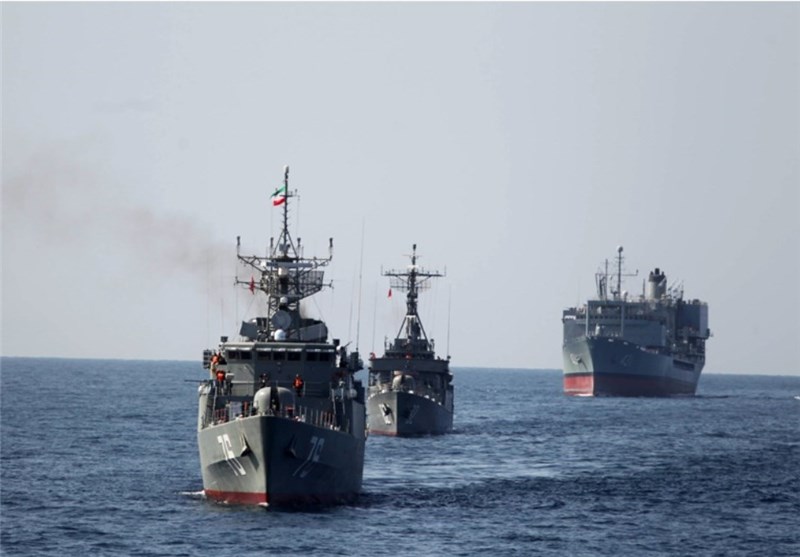 In a third such pirate attack in less than two weeks, the Iranian Navy's 27th fleet of warships managed to save a gas carrier vessel belonging to the Islamic Republic of Iran from armed pirates in the Gulf of Aden, Lieutenant Commander of the Iranian Navy for Operations Admiral Siavash Jareh announced on Friday.
According to the commander, pirates on board a number of armed boats approached the Iranian vessel at Ras Al Mukalla near the Gulf of Aden this morning, but encountered the Iranian naval forces' timely action and were forced to flee.
Thereafter, Admiral Jareh said, the pirates returned back on a speedboat equipped with various weapons, but the Iranian forces once again responded to the attack and forced the attackers to escape.
In a similar operation on October 6, servicemen on board Iran's 27th fleet could force the pirates away from an Iranian oil tanker in the Gulf of Aden.
The fleet of warships is comprised of Kharg warship and Sabalan destroyer. Khark can carry three helicopters.
Since November 2008, the Iranian navy has conducted anti-piracy missions in the Gulf of Aden and Bab el-Mendeb strait to protect the country's cargo ships and oil tankers against pirates.
Under the terms of several UN Security Council resolutions, nations can deploy warships to the Gulf of Aden and coastal waters of Somalia to protect their vessels against the pirates and, after giving notice to Somali government, enter Somali territorial in pursuit of the pirates.