Central Bank Governor Says Economy to Enter Positive Territory Next Year
October, 13, 2013 - 11:25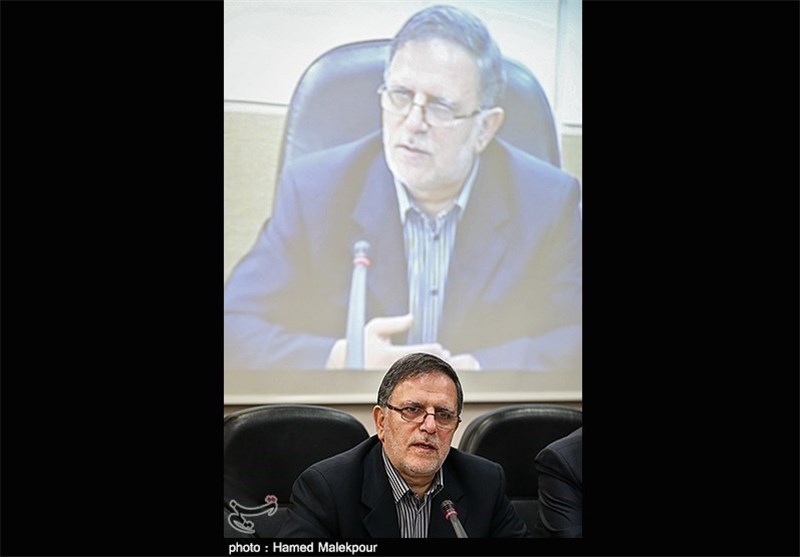 TEHRAN (Tasnim) – Governor of Central Bank of Iran estimated that Iran's economic growth will be flat by the end of the current Iranian year (to end March 20, 2014), and that it may grow 3 percent in the coming year, after it contracted by 5.4 percent in the past year.
The central bank's main priority is to reduce inflation and money supply, even as the economy is struggling with a recession, Seif said.
"We are now facing a stagflation," he said. "Expansionary monetary and fiscal policies will not help the growth," Valiollah Seif said in an interview with Bloomberg news agency in Washington, Saturday night.
The word 'stagflation' was used in reference to the problem with which the Iranian economy is entangled today by President Hassan Rouhani in his first TV report to the people only a month after he assumed office in early August.
To ease the effect of tighter monetary policy on growth prospects, the Central Bank is looking "to allocating resources to productive activities" and working to improve the business environment, he said.
The rial lost more than half its dollar value in the 12 months before Rouhani's election in June, though it has since rebounded about 20 percent. "The foreign-exchange market is relatively stable," Seif said.
The central bank estimates that Iran's economic growth will be flat in the current Persian year that ends in March,compared a contraction of 5.4 percent it recorded in the past year. The economy may grow 3 percent in the year starting March 2014, he predicted.
Seif also said in his first interview with an international news organization since taking office in August that Rouhani's cabinet has agreed to separate monetary and fiscal policies, giving the Central Bank of Iran (CBI) more independence.
That will allow the CBI to focus on "controlling liquidity and bringing down inflation," he said.