Iran, Six World Powers Start New Round of Talks in Geneva
TEHRAN (Tasnim) – A new round of talks on Tehran's nuclear program commenced between senior diplomats representing the Islamic Republic of Iran and the six world powers in Geneva.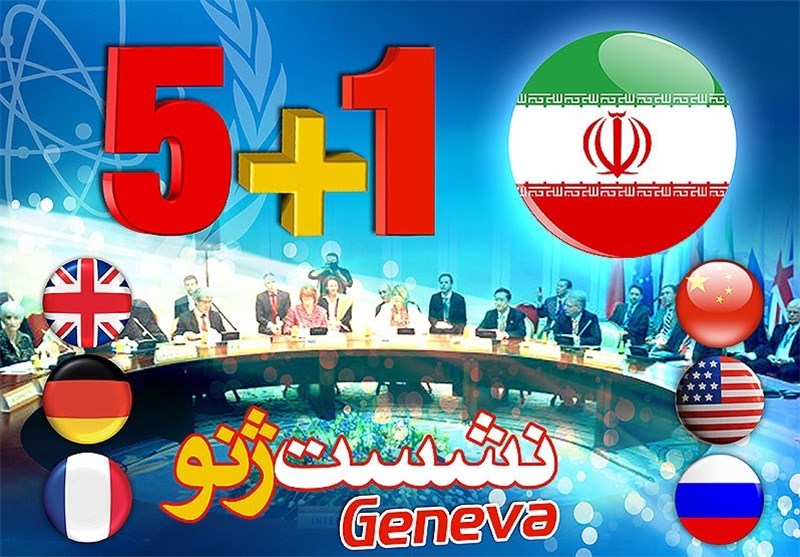 Top diplomats from Iran and the G5+1, also known as P5+1, which includes the five permanent members of the UN Security Council --Russia, China, the US, Britain and France-- as well as Germany started a fresh round of negotiations on Iran's nuclear program in the Swiss city of Geneva on Tuesday morning.
The two-day talks, to last through Wednesday, are focused on Iran's nuclear program, which the US and some of its allies say might include a military component.
Iran, however, rejects the allegation, arguing that numerous inspections of its nuclear sites by the International Atomic Energy Agency (IAEA) have invariably failed to find any diversion towards military purposes.
Upon arrival in Geneva on Monday, the Iranian Foreign Minister Mohammad Javad Zarif announced that Tehran has prepared its package of proposals, and the Iranian delegation is ready to "seriously study" solutions put forth by the other negotiating parties.
Zarif further said that his team will test the seriousness of the Group5+1 in the new round of talks.
The Iranian team for the October 15-16 talks includes Deputy Foreign Minister for Euro-American Affairs Majid Takht Ravanchi, Deputy Foreign Minister for Legal and International Affairs Abbas Araqchi, Director General for International Political Affairs Hamid Baeedinejad, Legal Advisor to Foreign Minister Davoud Mohammadnia and Mohammad Amiri from the Atomic Energy Organization of Iran (AEOI).
On the other side, European Union foreign policy chief Catherine Ashton has attended the meeting as the representative of the G5+1 countries.
Helga Maria Schmid, EU's deputy secretary general for political affairs, accompanies Ashton in the negotiations.
In the ongoing talks, Russia is represented by Deputy Foreign Minister Sergei Ryabkov, the US by Undersecretary of State Wendy Sherman, Germany by Director-General for Political Affairs of the German Federal Foreign Office Hans-Dieter Lucas, Britain by Foreign Office Political Director Simon Gass, France by Foreign Ministry Director-General for Political and Security Affairs Jacques Audibert, and China by a yet-to-be-named diplomat.
Zarif leads Iran's nuclear team at the new round of negotiations, but he only attends the opening session today, and the rest of the talks will be held between deputies as the six world powers are not represented at the level of foreign ministers.
This is the first round of negotiations since Iranian President Hassan Rouhani took office in early August.
The last meeting between Iran and the G5+1 in the Kazakh city of Almaty ended with an impasse in April.