Westerwelle: Geneva Nuclear Talks Strengthen Hope for Diplomatic Solution
TEHRAN (Tasnim) – The Geneva nuclear negotiations boosted hopes for a diplomatic solution to the standoff over Iran's civilian nuclear activities, German Foreign Minister Guido Westerwelle said Wednesday at the end of Iran and the Group 5+1 talks n Switzerland.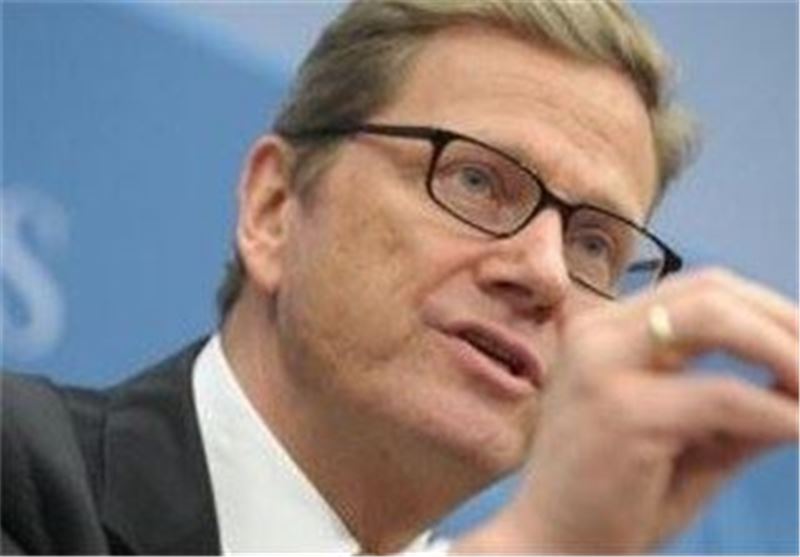 The German foreign minister said that he believes the latest negotiations held between Iran and the six world powers are the start of "serious" and "substantive" talks over the Islamic Republic's nuclear energy program.
"The Geneva talks strengthen our hope that a diplomatic solution is possible, which completely eliminates our concerns about the nature of Iran's nuclear program," he said, calling for swift further progress of the negotiations.
Iranian Foreign Minister Mohammad Javad Zarif said in a press conference in Geneva that the Islamic Republic is "optimistic" that it could reach a common goal with the other side.
"The negotiations show both sides are serious and want to create common ground," said Zarif who stressed the need for political will to address the existing problems and to "move ahead."
The Iranian minister once again reiterated the purely civilian nature of his country's nuclear program, but said Tehran is ready to address any reasonable concern over its program in good faith.
The two sides wrapped up two days of discussions in Geneva on Wednesday. Further talks will take place on November 7-8 in Geneva, which are to be preceded by sessions attended by scientific and sanctions experts to address differences and to develop practical steps.
"The participants also agreed that E3+3 and Iranian nuclear, scientific and sanctions experts will convene before the next meeting to address differences and to develop practical steps," read part of the statement issued at the end of the talks on Wednesday.
The statement described this week's Geneva talks as "substantive and forward-looking", calling Iran's plan a "proposed basis for negotiation."
Iran's Deputy Foreign Minister Seyed Abbas Araqchi, too, speaking to reporters after conclusion of the two-day nuclear talks between Iran and the Group 5+1 (the five permanent UN Security Council members plus Germany) in the Swiss city of Geneva on Wednesday, stated that "despite difference" the two sides "are moving in right direction to remove differences."
He had earlier said that accepting the Additional Protocol of the International Atomic Energy Agency which allows for snap visits by IAEA inspectors was part of the last stage of Iran's three-step plan presented to the other side in Geneva.
White House spokesman Jay Carney said Iran demonstrated a "level of seriousness and substance that we have not seen before."