Turkey to Import Same Levels of Iranian Crude in 2014: Oil Minister
TEHRAN (Tasnim) – Turkey will import at least 5 million tons of Iranian crude in 2014 that it is taking this year and 10 billion cubic meters (bcm) of gas, said the country's oil minister who warned that any further cuts in energy imports from Iran would threaten Turkey's economy.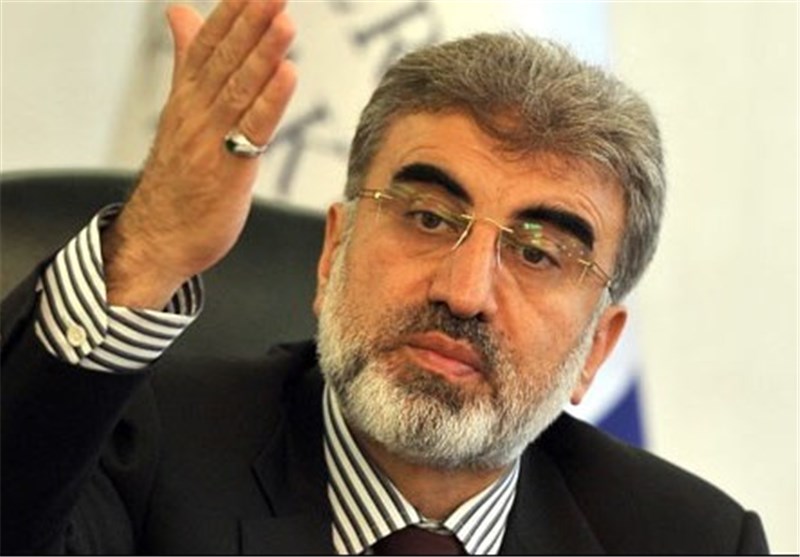 "Now we are importing about 5 million tons and if we would reduce more than that, then that would threaten our energy supply security," said Turkish Oil Minister Taner Yildiz, in a briefing during the World Energy Congress in South Korea.
Turkey is also importing 10 billion cubic metres (bcm) of gas a year from Iran and would buy more if it was available, said the minister, referring to Turkey's rising energy demand which has doubled in the last ten years and will double again in the next ten.
In related news, South Korea imported close to 140,000 barrels per day (bpd) of Iranian crude oil in September, more than twice as much as it did in August, preliminary data from Korea Customs Service shows.
The volume of crude oil exported from Iran to South Korea stood at 571,909 tons, equivalent to 139,736 bpd, in September which is more than double the August levels.
However, the East Asian country pursues a plan to reduce its oil imports from Iran in order to win waivers from the US-imposed sanctions on Iran's oil customers.
The level of South Korea's Iranian crude imports remain close to the target of cutting shipments for the June-November period by 15 percent to extend a US sanctions waiver another six months.
In Mid-2012, the US and the European Union sanctions on Iran's oil and financial sectors with the goal of preventing other countries from purchasing Iranian oil and conducting transactions with the Central Bank of Iran went into effect.
The illegal US-engineered sanctions were imposed based on the unfounded accusation that Iran is pursuing non-civilian objectives in its nuclear energy program.
Iran rejects the allegations, arguing that as a committed signatory to the nuclear Non-Proliferation Treaty (NPT) and a member of the International Atomic Energy Agency (IAEA), it has the right to use nuclear technology for peaceful purposes.
Turkey, a United States ally, has said it will not comply with American sanctions against Iran regarding its nuclear program, and that it only enforces sanctions that have been approved by the United Nations.
Those penalties, targeting Iran's oil industry, would bar financial institutions from the US market if they do business with Iran's central bank.