Poll: Americans Find Little to Cheer in Deal to End Fiscal Crisis
TEHRAN (Tasnim) - Most Americans found little to cheer in the congressional deal to reopen the government and avoid a national default, and Republicans suffered the biggest political damage in the crisis, according to a Reuters/Ipsos poll.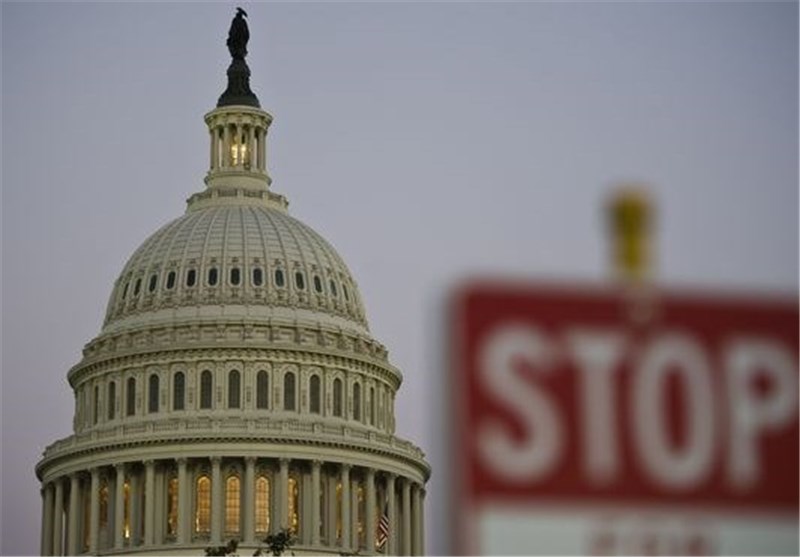 Nearly one-third of Americans - 32 percent - were dissatisfied with the agreement to end the fiscal impasse and 40 percent were neither satisfied nor dissatisfied. Only 28 percent were satisfied with the outcome.
Among those who were not satisfied or were neutral, 45 percent said it was because the deal failed to resolve the budget battles at the heart of the stalemate and only extended government funding and borrowing authority into early next year.
A further 23 percent expressed general frustration with the whole process, which closed the federal government for 16 days and pushed the country to the edge of default, rattling financial markets and threatening economic chaos, Reuters reported.
The poll, conducted on Thursday and Friday after Congress approved the deal and it was signed by President Barack Obama, found congressional Republicans suffered the most for stoking the crisis by demanding changes to Obama's healthcare law before they would support government funding.
The biggest political losers were Republicans in the House of Representatives and Senate, House Speaker John Boehner and conservative Tea Party Republicans. House Republicans were viewed less favorably by 47 percent, Republican senators and Boehner by 45 percent and Tea Party Republicans by 44 percent.
Obama was viewed less favorably by 41 percent, but also scored best among those viewed more favorably, with 17 percent taking a more positive view of the president. House Democrats were viewed more favorably by 13 percent and Senate Democrats by 10 percent, and less favorably by 33 percent and 36 percent, respectively.
Republican Senator Ted Cruz of Texas, the Tea Party firebrand who led the charge to delay or defund the healthcare law, was viewed more favorably by 10 percent, and less favorably by 38 percent.
Asked who came out the winner, 17 percent said Democrats and 4 percent said Republicans. The vast majority, 70 percent, said neither side won.
"People were extremely upset with the process and very unamused, but this has absolutely been more damaging for Republicans," Ipsos pollster Julia Clark said. "There doesn't seem to be a real winner."
Republicans will have time to recover some of their lost political reputation before the November 2014 elections to decide the balance of power in Congress, but the likelihood of a renewed budget and debt ceiling fight early next year could inflict more permanent damage, Clark said.
If conservative Republicans again demand changes to the healthcare law in exchange for passing a budget deal - a stance that polls show more than half of Americans reject - it would not bode well for the party, she said.
"That's where the risk is for Republicans. They have this birfurcated party that is unable to resolve issues internally," Clark said. "If they go into the 2014 campaign without resolving those issues, they could be in trouble."
The online poll of 516 Americans had a credibility interval, which is similar to a margin of error, of plus or minus 4.9 percentage points.