Commander: US Policy towards Al-Qaeda to Backfire
TEHRAN (Tasnim) – Washington's duplicity in dealing with the menace of terrorism will be brought to light sooner rather than later, a senior Iranian commander noted, adding that the huge amount of American weapons in al-Qaeda's possession will target the US itself.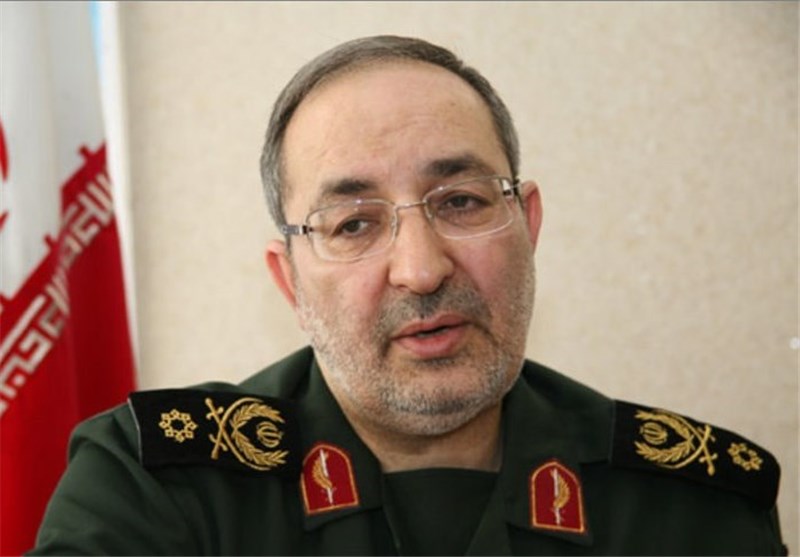 Deputy Chief of Staff of the Iranian Armed Forces Brigadier General Masoud Jazayeri lambasted the US for "arming al-Qaeda members" and killing its members at the same time, and said, "Such a double-standard policy will be divulged sooner or later, and the weapons in possession of al-Qaeda and other terrorist groups will be turned on the Americans."
The terrorist groups that have been spawned and nurtured will prove to be the bane of the US and some European countries, said Jazayeri. "No doubt, the spillover of terrorism in the region, particularly in Syria, will unleash numerous problems for the US and other regional and trans-regional powers that nurtured the terrorists."
Although al-Qaeda was the main pretext used by the US to form a coalition to invade Afghanistan in 2001, there are reports that it now enjoys Washington's support in Syria.
The al-Nusra Front has formally announced it is an al-Qaeda offshoot in Syria and yet the West continues to send aid and arms to this group and other terrorist groups in the Arab country.
The United States and its allies invaded Afghanistan in October 2001 as part of Washington's so-called war on terror. The offensive removed the Taliban from power, but insecurity continues to rise across the country, despite the presence of thousands of American troops. And now the US is spearheading efforts to bring the Taliban to the negotiating table with the Afghan authorities.