Official: Iran Open to Cultural Interaction with US
October, 21, 2013 - 14:59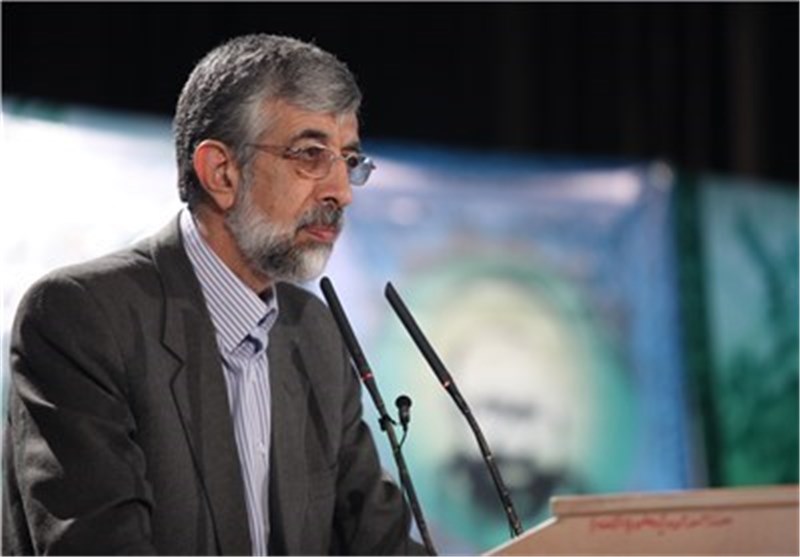 TEHRAN (Tasnim) – Director of Sa'di Foundation, a cultural organization tasked with promotion of Persian language, said Iran is ready to resume cultural relations with the US provided that it takes the decisive first step.
Speaking on the sidelines of a cultural conference here in Tehran on Monday, Gholam Ali Haddad Adel, director of Sa'di Foundation, told reporters that promotion of Persian language training courses for foreigners, including Americans, would be possible in case the other sides show willingness.
Asked about whether Tehran is prepared to resume cultural interaction with the US -- an issue raised during an Iranian delegation's recent visit to the UN headquarters in New York -- Haddad Adel said, "If the other countries are willing, it will be possible to carry out such measures within the framework of the country's general policies."
The tentative thaw in the frozen relations between the two countries, which have had no diplomatic relations since 1980, began just after Iran's President Hassan Rouhani assumed office in early August.
The sense of rapprochement was capped by a 15-minute telephone conversation between Iranian and American presidents in late September.
Rouhani, who had traveled to New York to attend the 68th session of the United Nations General Assembly, had a telephone conversation with his American counterpart Barack Obama on September 27 just on his way to leave New York City for Tehran.
Haddad Adel, however, explained that any possible relationship with the US would be "reciprocal", arguing that Americans are expected to take the first step.
"If Americans change their behavior, we will change ours accordingly," added.
Sa'di Foundation was established in Tehran on April 21, with the aim of promoting Persian language and literature inside and outside the country.
When inaugurating the foundation at the time, Haddad Adel had announced that it has programs for all countries but it gives priority to Persian-speaking countries like Afghanistan and Tajikistan.