Commander: Iranian Nation's Mistrust of US More than Ever Before
October, 22, 2013 - 18:34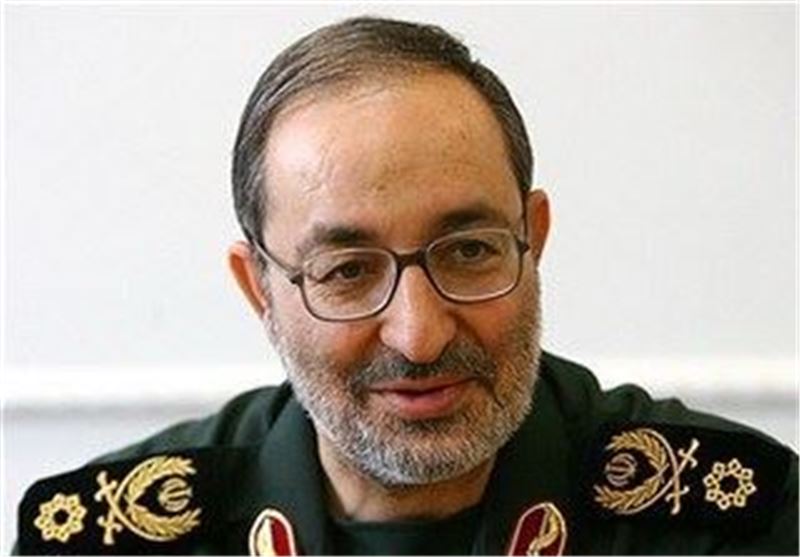 TEHRAN (Tasnim) – The level of mistrust of the Iranian nation towards the United States is higher than ever before, a senior Iranian commander noted on Tuesday, adding that the Iranians also have good reasons not to trust Britain and some other European countries.
Deputy Chief of Staff of the Iranian Armed Forces Brigadier General Masoud Jazayeri made the comment on the sidelines of a soft war conference in Iran's northwestern Oroumiyeh city. He said that the Iranians have dozens of good reasons for their mistrust.
"The arrogant power (the US) wrongly assumes that the Iranian diplomats would yield to its inhuman pressures, which indicates a lack of sufficient knowledge about the system in the Islamic Republic of Iran," the top military commander said.
Addressing the US officials, Jazayeri said, "The Iranian diplomats will never give concessions to the oppressor West, and the Iranian nation will monitor the performance of their representatives and that of the opposite side with open eyes."
Brigadier General Masoud Jazayeri's comments seem to be in reaction to derogatory remarks by the US State Department's third ranking official and the nuclear negotiator in Iran-G5+1 nuclear talks, Wendy Sherman, who on Thursday accused Iranians of deception.
"We know that deception is part of the DNA in Iran," Sherman told the Senate Foreign Relations Committee.
She also added that the anti-Iranian sanctions "should not disappear anytime soon," disregarding the Iranian nuclear team's insistence on lifting the illegally imposed sanctions in return for proposals made by Tehran to ensure the West on the peaceful nature of its nuclear program.
Her comments come days after Tehran and the Group 5+1 -- Britain, China, France, Russia and the United States, plus Germany -- held a two-day meeting in the Swiss city of Geneva on October 15-16. During the two-day talks, Iran presented a three-step plan with the aim of bringing the standoff over the Islamic Republic's peaceful nuclear program to an end.
After the talks the White House said Iran had shown a greater level of "seriousness and substance" than ever before at the two days of talks in Geneva.
The two sides are to hold a new round of talks in Geneva on November 7-8, which are to be preceded by sessions attended by scientific and sanctions experts to address differences and to develop practical steps.