Many Dead in Attacks on Iraq Checkpoints
October, 23, 2013 - 11:59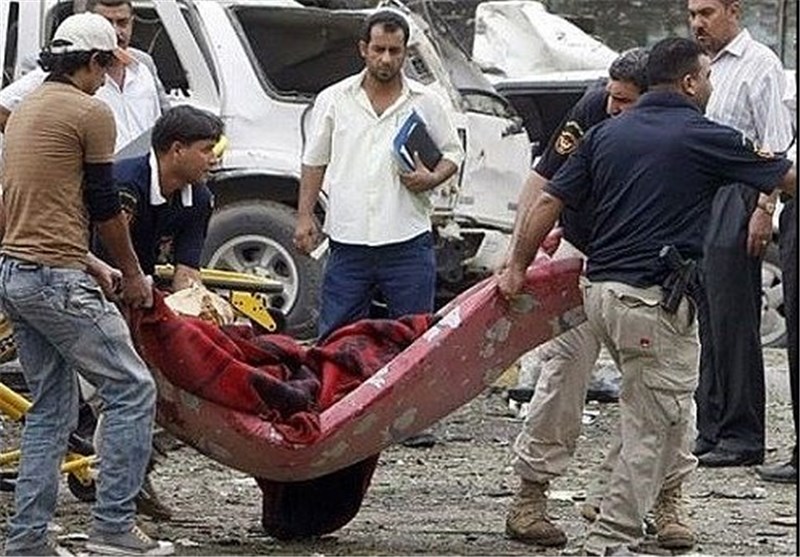 TEHRAN (Tasnim) - Militants killed at least 22 members of the security forces in Iraq on Tuesday, mostly in attacks on police and military checkpoints, with the western al-Anbar province bearing the brunt of the violence.
At least 60 members of the security forces were also wounded in the attacks, Reuters reported sources as saying.
In the town of Rutba, 360 km (225 miles) west of Baghdad, a suicide bomber driving a car packed with explosives blew himself up near a police checkpoint killing at least five, while gunmen launched a series of attacks against police checkpoints in the town killing at least four, police sources said.
In the west of Ramadi, gunmen in vehicles attacked police and army checkpoints along the main highway that links Baghdad to Jordan and Syria, killing at least seven, police said.
A suicide bomber driving a tanker truck packed with explosives attacked a police checkpoint in the town of Jurf al-Sakhar, about 60 km (40 miles) south of Baghdad, killing four, police sources said.
In a separate incident in Mosul, a suicide bomber driving a vehicle packed with explosives detonated the car near a military checkpoint in the south of the city, killing at least two, police and medical sources said.
According to monitoring group Iraq Body Count, so far this year more than 7,000 civilians have been killed in violent attacks, a sharp rise from previous years.
The violence continued against civilians on Tuesday. In eastern Mosul, gunmen broke into a house and killed two men in front of the family, then blew up the house, police said.
In Baghdad's Sadr City neighborhood, police found three handcuffed and blindfolded men shot execution-style in the head.