Czechs Vote in Snap Election to End Stalemate
October, 25, 2013 - 15:19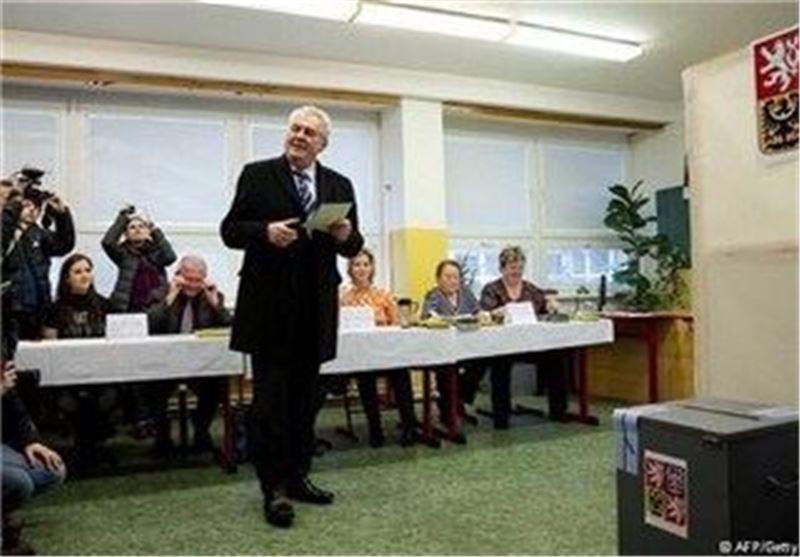 TEHRAN (Tasnim) - Voters in the Czech Republic go to the polls on Friday and Saturday to elect a new government after months without a proper administration.
Voters in the Czech Republic are going to the polls in a snap election forced by the collapse of the country's previous government. Opinion surveys indicate that voters could be set to complete a swing to the left, Deutsche Welle reported.
The most recent opinion surveys published before polling stations opened this Friday suggested that the Social Democrats would likely emerge from the two days of voting as the largest party, but would also fall well short of winning a majority.
That would complete a swing to the left following the election of Czech President Milos Zeman in January, when voters reacted to a decade of austerity and scandals under the right-wing eurosceptic Vaclav Klaus.
Skeptics have expressed fears that a further swing to the left could tempt the Social Democrats to give the Communist Party some kind of role in a new government.
The Communists have not been in power since the so-called Velvet Revolution of 1989 that brought down former Czechoslovakia's communist regime.
The leader of the opposition Social Democrat (CSSD) party Bohuslav Sobotka has ruled out entering a formal coalition with the Communists, but he has said he could form a minority government with their tacit support in the 200-seat parliament.
The latest survey indicated 26 percent voter support for the opposition Social Democrats and 18 percent for the Communists.
The prospect of the Communists having a say in power over a country they ruled as a one-party state for 40 years has unsettled many in the Czech Republic.
The last elected government collapsed in June amid a corruption scandal. A subsequent attempt to form a caretaker government failed because it could not win a vote of confidence.
Polling stations open from 14:00 local time (12:00 GMT) on Friday until 22:00, and then from 08:00 to 14:00 on Saturday.