Iran Condemns Terrorist Attacks across Iraq
TEHRAN (Tasnim) – Iranian foreign ministry spokeswoman strongly condemned the deadly terrorist attacks in Iraq, which have claimed at least 65 lives on Sunday.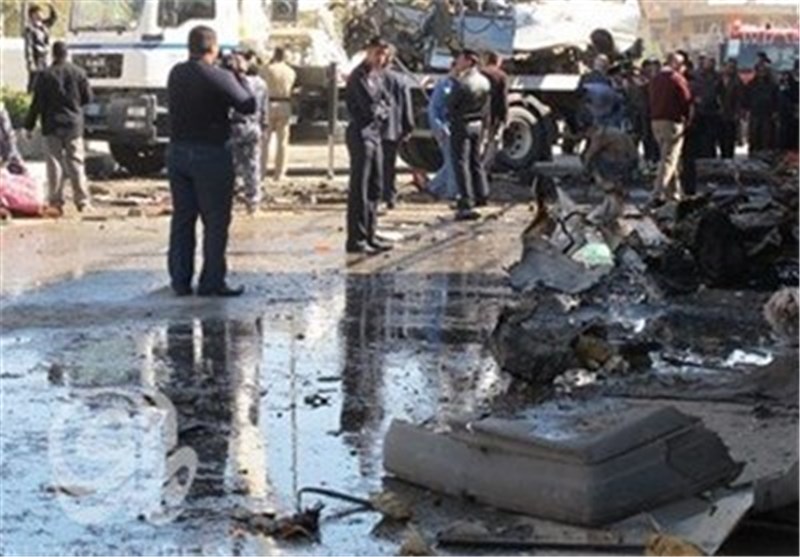 On Sunday, the Iranian spokeswoman, Marziyeh Afkham, expressed sympathy with the Iraqi government and nation after the latest wave of violence in the Arab country killed at least 65 on that day alone.
She also said that the terrorist attacks against the innocent people of Iraq are "against humanity and shameful."
The spokeswoman further warned against the instrumental use of terrorism across the region, particularly in Iraq.
In the latest wave of violence in Iraq, ten bombings mainly targeting Shiite-majority areas of Baghdad province killed at least 41 people on Sunday, while 24 died in other attacks in Iraq.
The attacks are the latest in a surge in violence that has killed over 650 people so far this month, and more than 5,350 this year.
The 10 blasts, which hit nine different areas in and around Baghdad, also wounded more than 110 people.
One of the worst-hit neighborhoods was Shaab in north Baghdad, where two car bombs exploded in a commercial area, killing at least eight people and wounding at least 18.
In the northern city of Mosul, a car bomb targeting soldiers waiting outside a bank to collect their wages killed at least 14 people, among them three soldiers, and wounded more than 30 people.
Unknown gunmen also shot dead two soldiers and a civilian in two separate attacks in Mosul, while a car bomb exploded near an army checkpoint in the city, killing a woman and wounding eight people.
And gunmen killed two Shiite civilians in the Muqdadiyah area, northeast of the city of Baquba, while a tribal leader was killed by a magnetic "sticky bomb" on his vehicle in the same area.
Violence in Iraq has reached a level not seen since 2008, when the country was just emerging from a brutal sectarian conflict.
A study released this month by academics based in the United States, Canada and Iraq said nearly half a million people have died from war-related causes in Iraq since the US-led invasion of 2003.