Commander: IRGC's Role in Syria Advisory
TEHRAN (Tasnim) – A senior commander of the Islamic Revolution Guards Corps stressed that the IRGC has no military activity in Syria, and added that the force has just advisory role in the Arab country.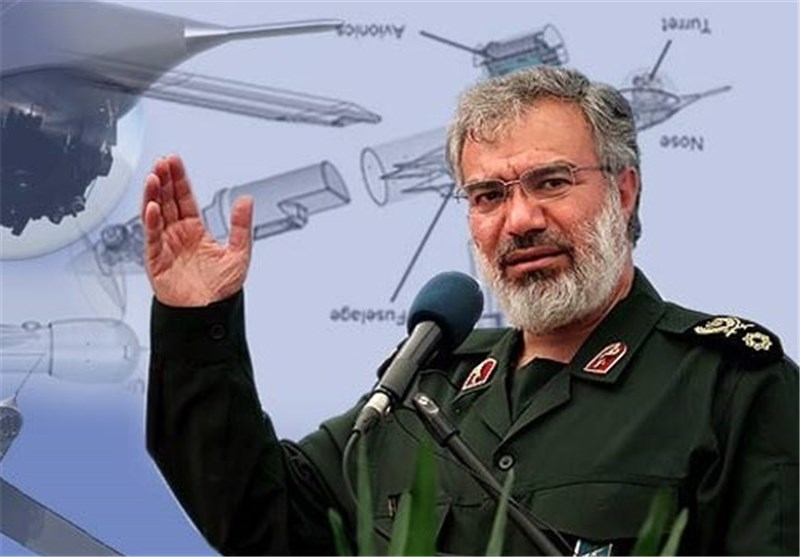 "The IRGC has the role of a guide, counselor and adviser in this region (Syria)," IRGC Navy Commander Rear Admiral Ali Fadavi said in a conference in Iran's northern city of Rasht on Monday.
Elsewhere, the commander pointed to the US war rhetoric against Syria, and stressed that the US is unable to wage war on the Arab Country.
In relevant remarks on September 17, Iranian Foreign Ministry Spokeswoman Marziyeh Afkham asserted that Iran does not have official military presence in Syria, and added that Tehran advocates political solution to the crisis in Syria.
Referring to the humanitarian assistance provided by Iran for Syria as well as Tehran's intensified diplomatic efforts to end conflicts in the Arab country, Afkham had stressed that crisis in Syria "should be resolved through political initiatives."
And in September 2012, IRGC Commander Major General Mohammad Ali Jafari had announced that members of his elite special operations unit, the Quds Force, "are present in Lebanon and Syria but only to provide counsel."
"A number of Quds Force members are present in Lebanon and Syria... we provide (these countries) with counsel and advice, and transfer experience to them," he said at the time.
"But it does not mean that we have a military presence there," the commander noted.