First VP Says Iran Ready for Economic Cooperation with Islamic Countries
TEHRAN (Tasnim) – Iran is ready for broader cooperation with Islamic countries in economic, trade and technical fields, First Vice-President Eshaq Jahangiri said at the opening ceremony of the 14th Trade Exhibition of the OIC Member Countries on Monday.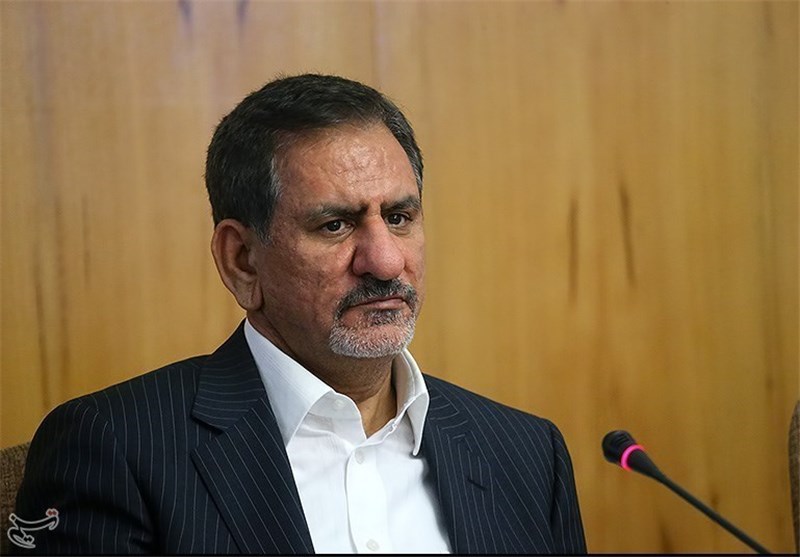 "The Islamic Republic of Iran announces its readiness for cooperation with member states of the Organization of Islamic Cooperation (OIC), and particularly with the participating counties at the 14th Trade Exhibition of the OIC Member Countries in economic and trade field, and in offering technical assistance," said Eshaq Jahangiri.
He said that Iran attaches great importance to expansion of its economic and trade relations with the entire Islamic countries, and is presently among the countries that have maximum volume of foreign trade with the Islamic countries.
The first vice-president also said that the Islamic world has great potentials for comprehensive economic and social development, but unfortunately has not managed to emerge as a powerful economic pole in the world.
The 18th meeting of the board of directors of Islamic Chamber of Commerce and Industries (ICCI) was held at the Iranian Chamber of Commerce Sunday, and ways for boosting trade and cooperation among the Islamic countries were discussed in it.
Director General of the ICCI Mohammad Reza Karbasi said that the Islamic countries representatives discussed ways for boosting trade during their Sunday session and approved the draft statute for the establishment of a fund to support the less developed Islamic countries.
Expansion of tourism and health tourism among the Islamic countries was among the other issues discussed and emphasized at the ICCI session, Karbasi stated.