Speaker Calls China Iran's Top Trade Partner
TEHRAN (Tasnim) – Iranian Parliament Speaker Ali Larijani said on Tuesday that Tehran has close parliamentary relations with China and the Islamic Republic considers the People's Republic of China as its first trade partner.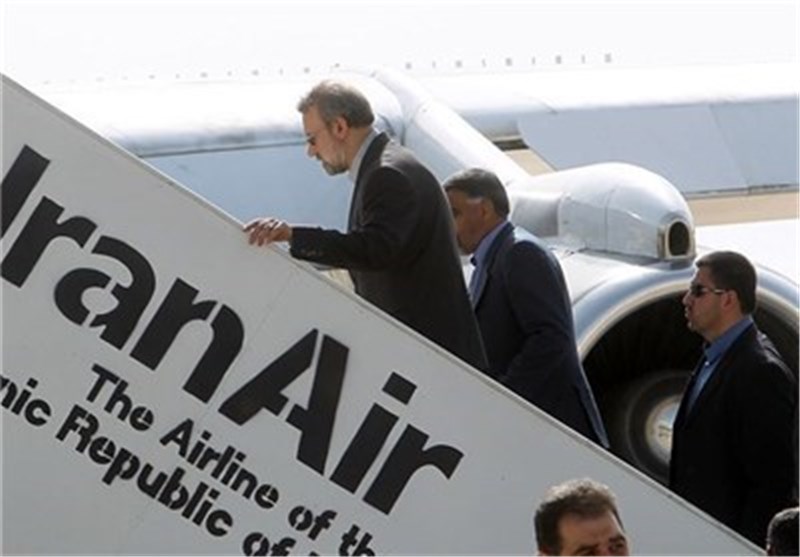 "Iran and China have had very broad-scale relations in political, economic, cultural fields and the two countries have many shared viewpoints on major international issues," said the Iranian top parliamentarian before leaving Tehran for China.
The Iranian parliament speaker said that he was scheduled to meet high-ranking Chinese officials during the visit, including a meeting with the Chinese president and that country' national security officials, and expressed the hope that the visit would be a quite fruitful and successful one.
Larijani is accompanied by deputy mines and industries ministers, deputy central bank governor, and some prominent parliament members.
Over the past few decades, China and Iran have developed a broad and deep partnership centered on China's energy needs and Iran's abundant resources as well as significant non-energy economic ties, and geostrategic balancing in favor of both countries.
China has also shown support, like Russia, for Iran's right to have a peaceful nuclear technology, and both countries have abstained from voting in the IAEA Board of Governors and the UNSC against Iran in various occasions.
China and Iran enjoy an extensive economic relationship despite UN Security Council sanctions. The two countries cooperate in various different sectors, including energy and construction.