Speaker: Iran-China Ties Enter New Stage
October, 30, 2013 - 19:22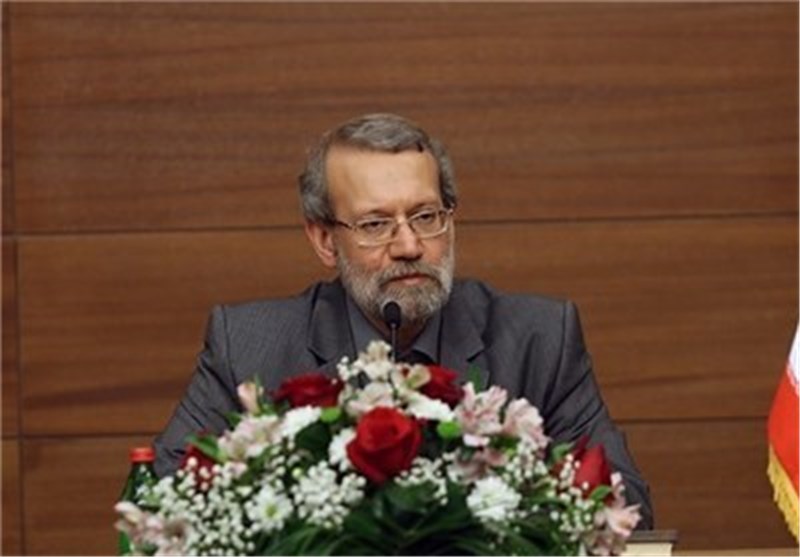 TEHRAN (Tasnim) – Iran's Parliament Speaker Ali Larijani said the bilateral relations between Tehran and Beijing have reached a new stage during new Iranian administration which started work early August, 2013.
Larijani made the remarks in a meeting with staff members of Iranian institutions residing in China, on Wednesday.
The Iranian parliament speaker, who is in China for a three-day official visit at the invitation of Chinese Speaker of the National People's Congress Zhang Dejiang, also noted that Tehran should assure Chinese of expanded trade relations with the Asian economic giant.
"They (Chinese officials), too, should provide banking and insurance facilities."
The speaker also said he believes that both Iran and China are willing to boost cooperation on economic, industrial and engineering fields.
In separate remarks on Tuesday, Chinese State Councilor Yang Jiechi said his country attaches great significance to bilateral relations with Iran.
Jiechi also noted that he considered Larijani's visit as an opportunity for expansion of ties between the two Asian countries.
Over the past few decades, China and Iran have developed a broad and deep partnership centered on China's energy needs and Iran's abundant resources as well as significant non-energy economic ties, and geostrategic balancing in favor of both countries.
Currently, Iran is the third largest supplier of crude oil to China, providing it with some 12 percent of its total annual consumption, and the volume of bilateral trade is well over $40 billion dollars.