Gunman Opens Fire at Los Angeles Airport, Killing Security Agent
TEHRAN (Tasnim) - A lone gunman stormed into a packed terminal at the Los Angeles International Airport and opened fire with an assault weapon on Friday, killing an unarmed federal security agent before he was shot and captured, authorities said.
November, 02, 2013 - 11:42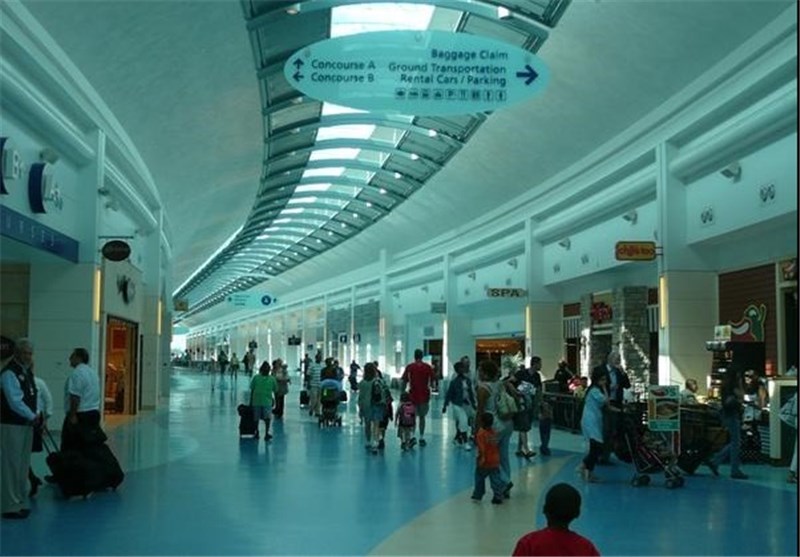 The gunfire in Terminal 3 touched off panic and chaos at one of the world's busiest airports as hundreds of travelers ran frantically for safety or dove for cover behind racks of luggage and loud alarms blared.
At least one airport security agent was wounded by gunfire, in addition to the one who was shot and killed, and a number of other people were hurt in the pandemonium, Reuters reported.
Nearly 750 flights were halted, grounded or diverted as police evacuated passengers and shut down three terminals. Streets around the airport were blocked off for hours, snarling traffic for miles.
"An individual came into Terminal 3 of this airport, pulled an assault rifle out of a bag and began to open fire in the terminal," Patrick Gannon, chief of the Los Angeles Airport Police, said at a news conference.
Gannon said the gunman, a US citizen who appeared to be acting alone, pushed through the screening gates and ran more than 100 yards into the airport, where law enforcement officers caught up with him in a food court, shot him at least once and took him into custody.
"The suspect got back very far into a terminal. There is a Burger King that is quite a ways away from the screening station, and he was able to get back there," Gannon said.
Special Agent David Bowdich of the FBI identified the suspect as 23-year-old Paul Anthony Ciancia, a resident of the Los Angeles area, who was being treated for his injuries at a local hospital. There were no further details on his condition.
The slain agent, 39-year-old Gerardo Hernandez, was the first from the Transportation Security Administration to die in the line of duty. The TSA runs passenger screenings in US airports.
But the shooting was not the first such incident at the airport. In 2002, an Egyptian-born gunman opened fire at the ticket counter of Israeli airline El Al, killing a flight attendant and a passenger before he was shot and killed.